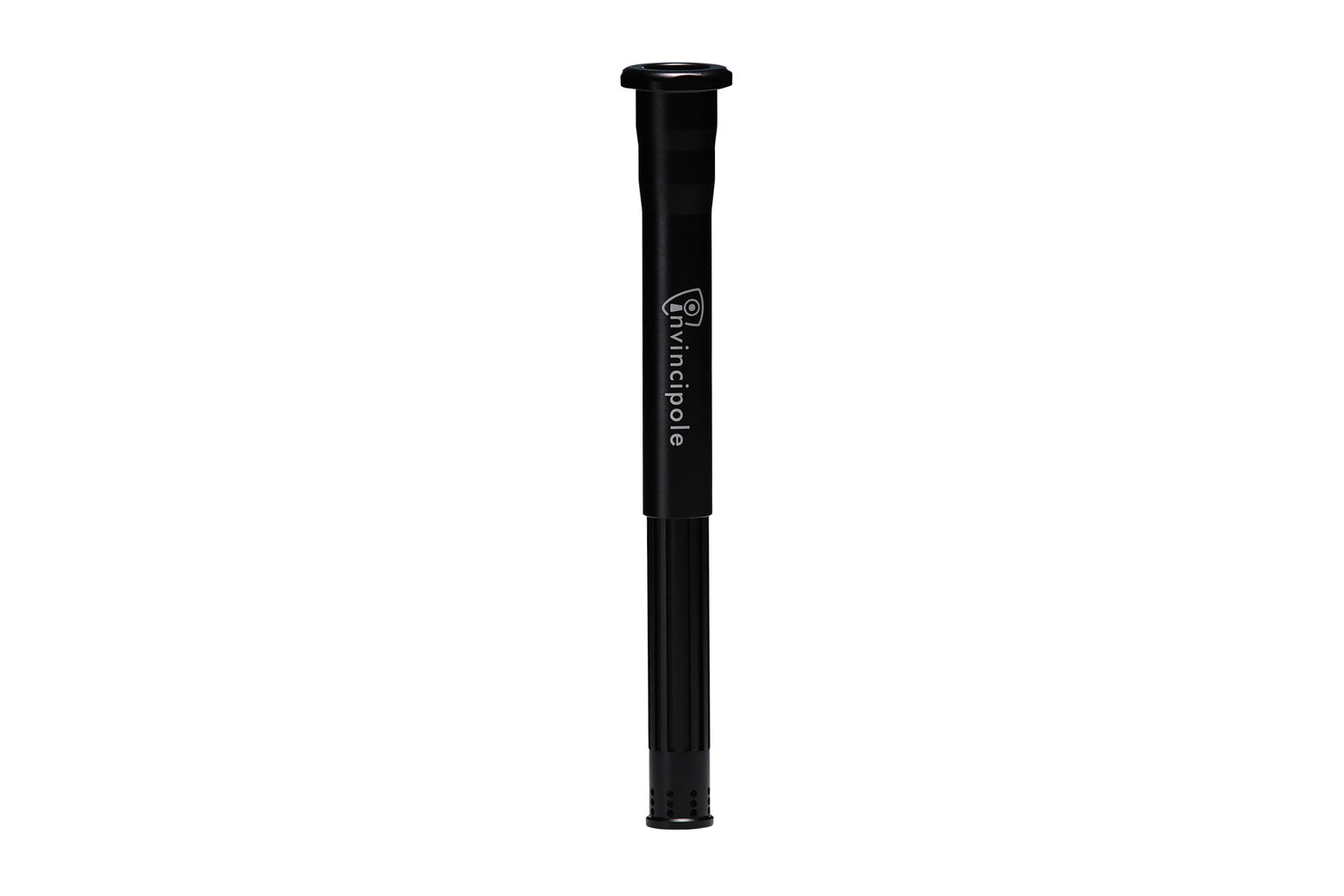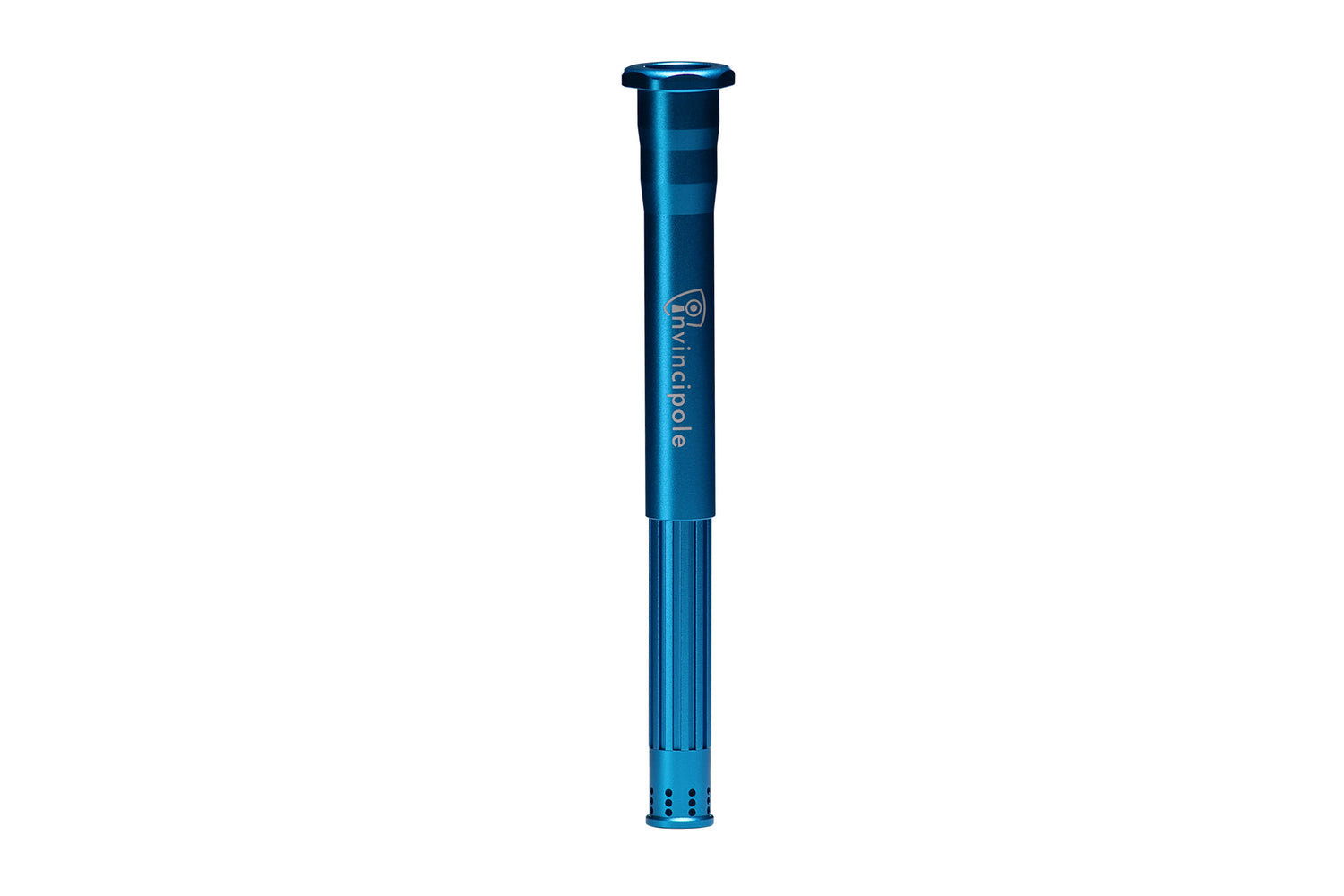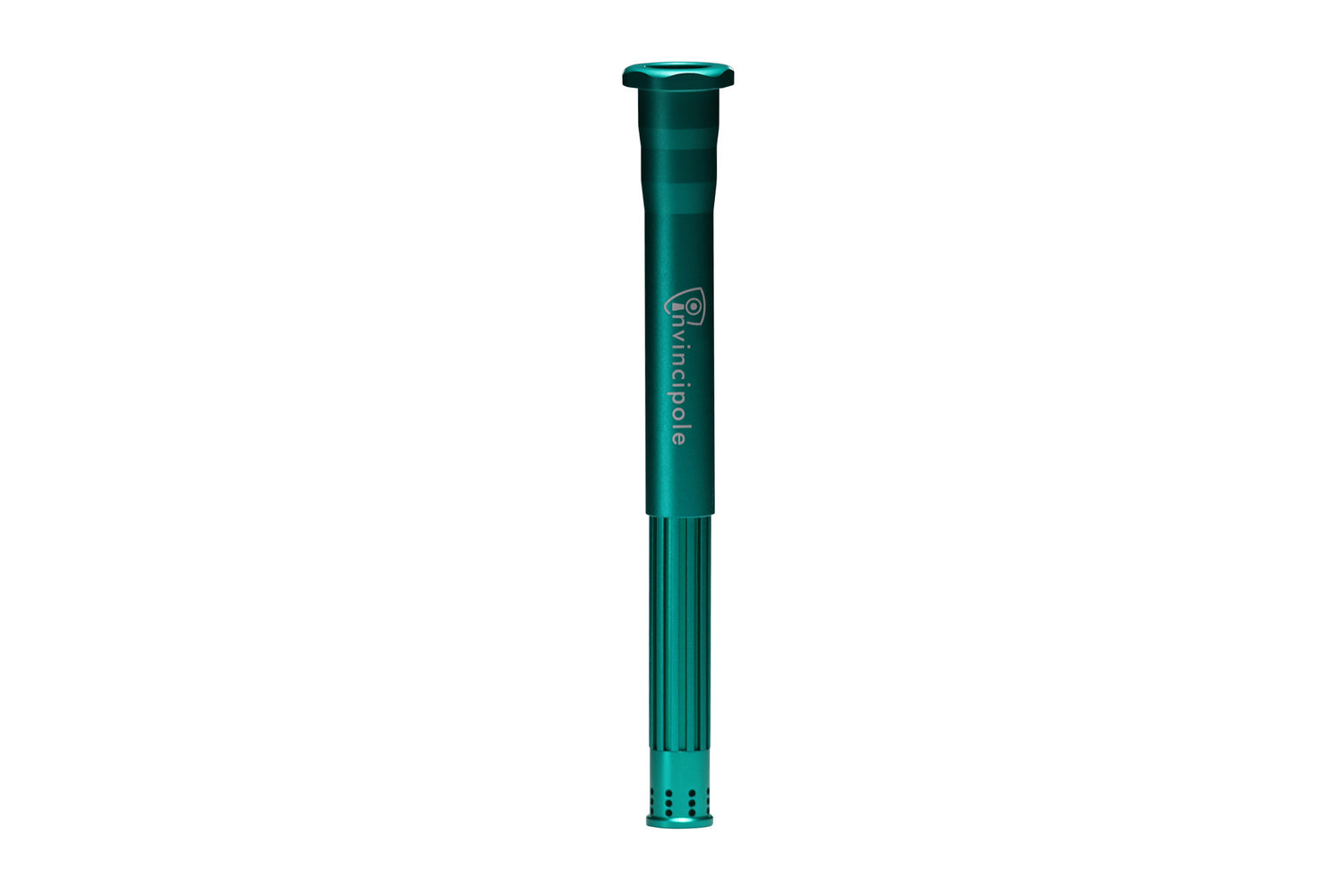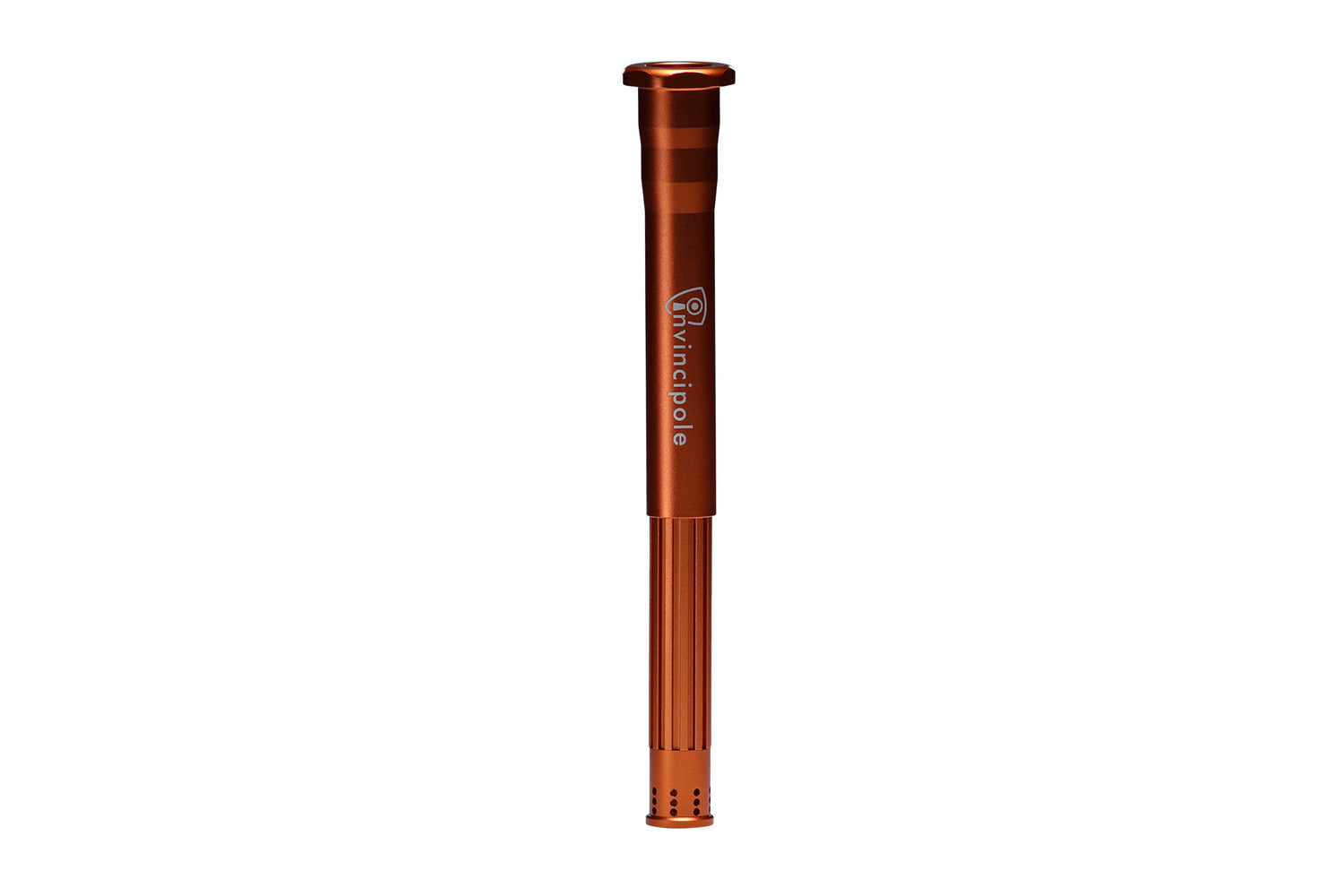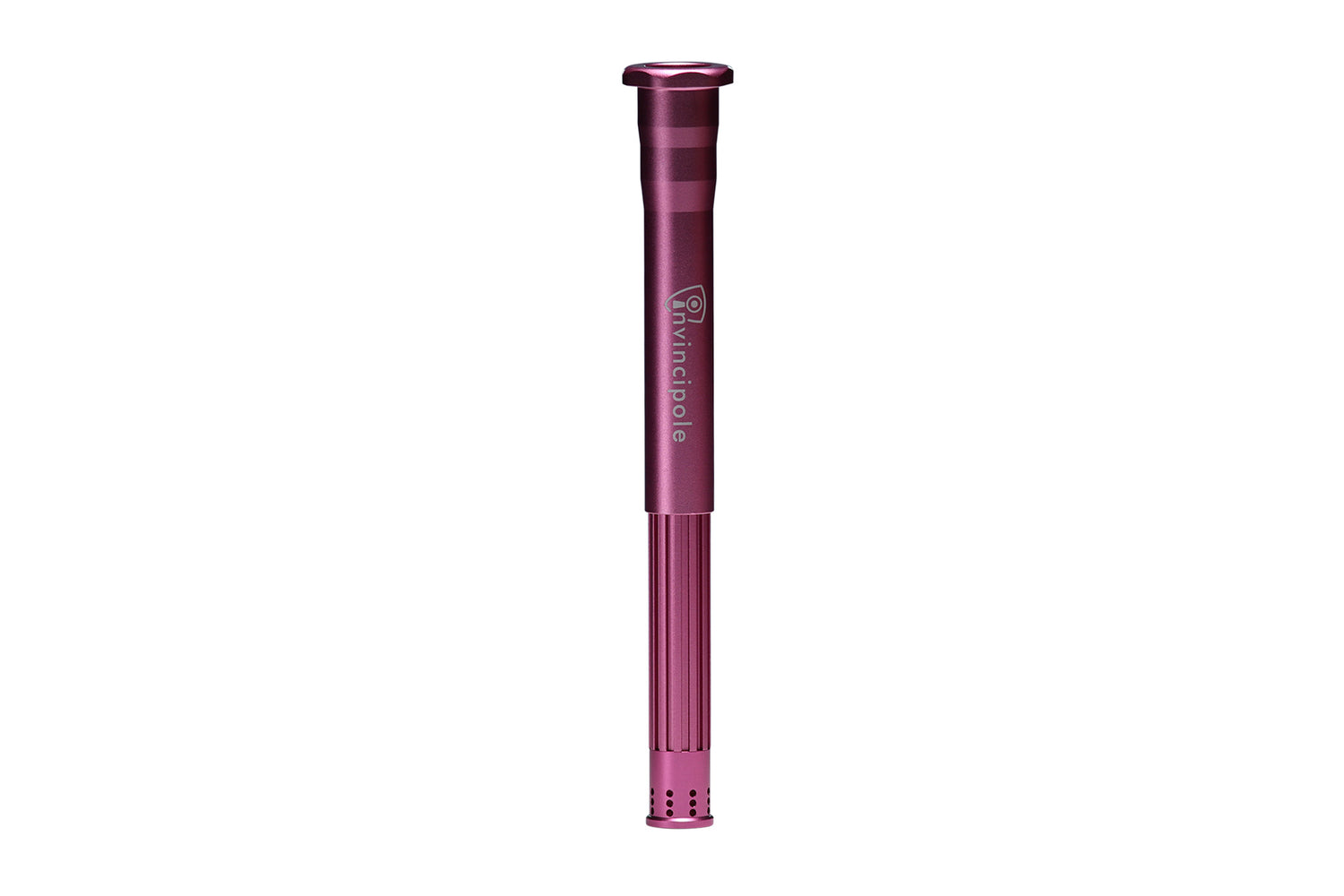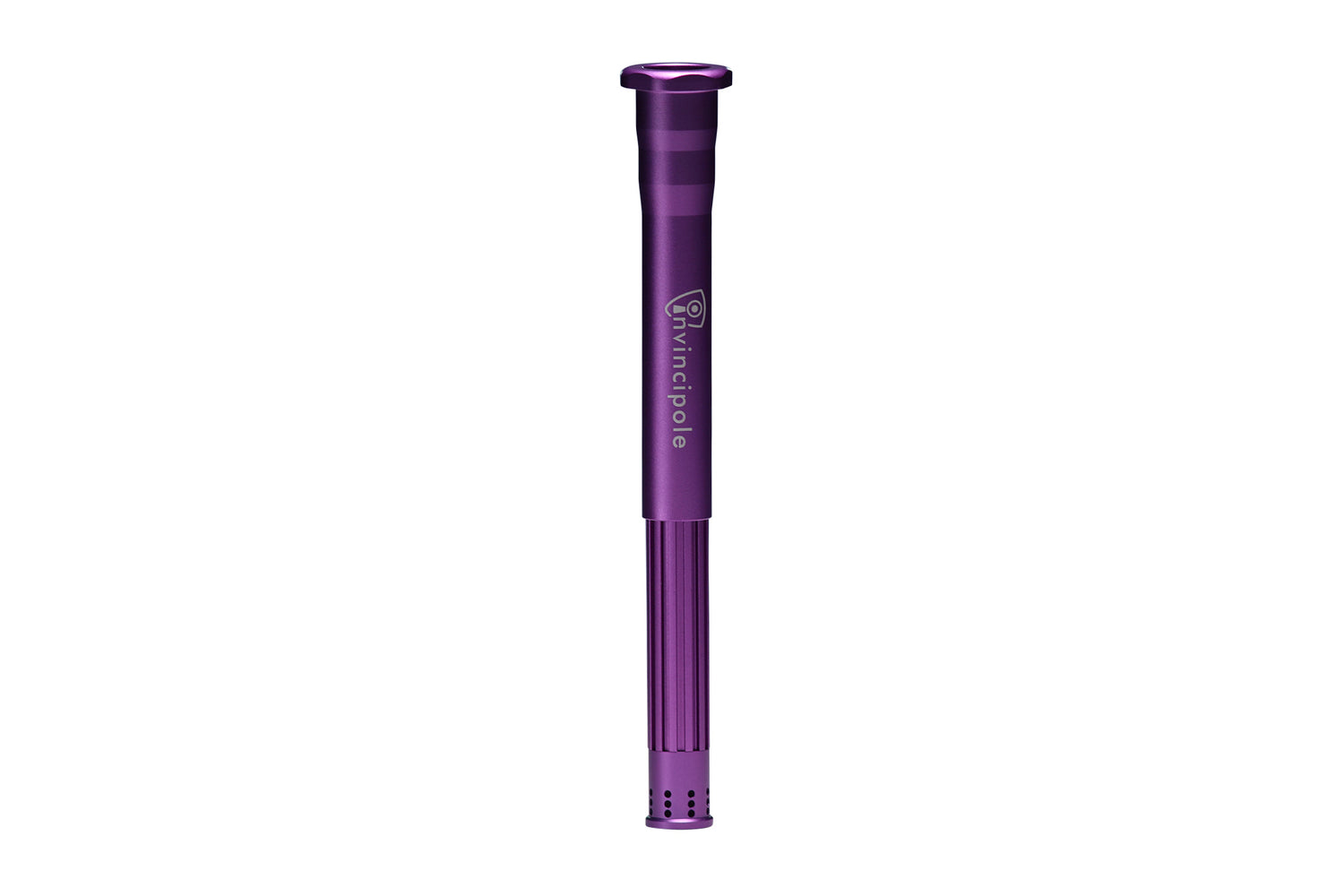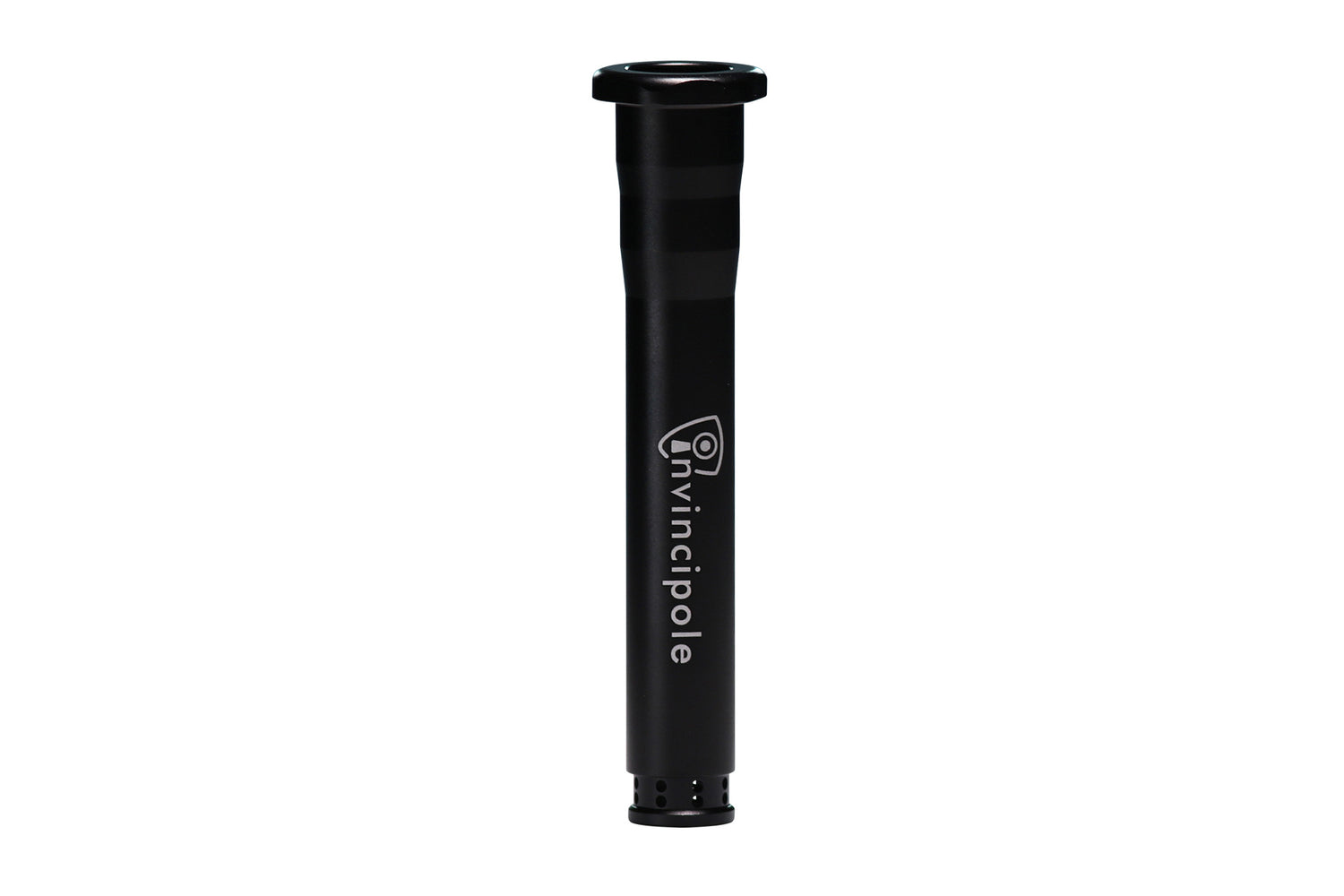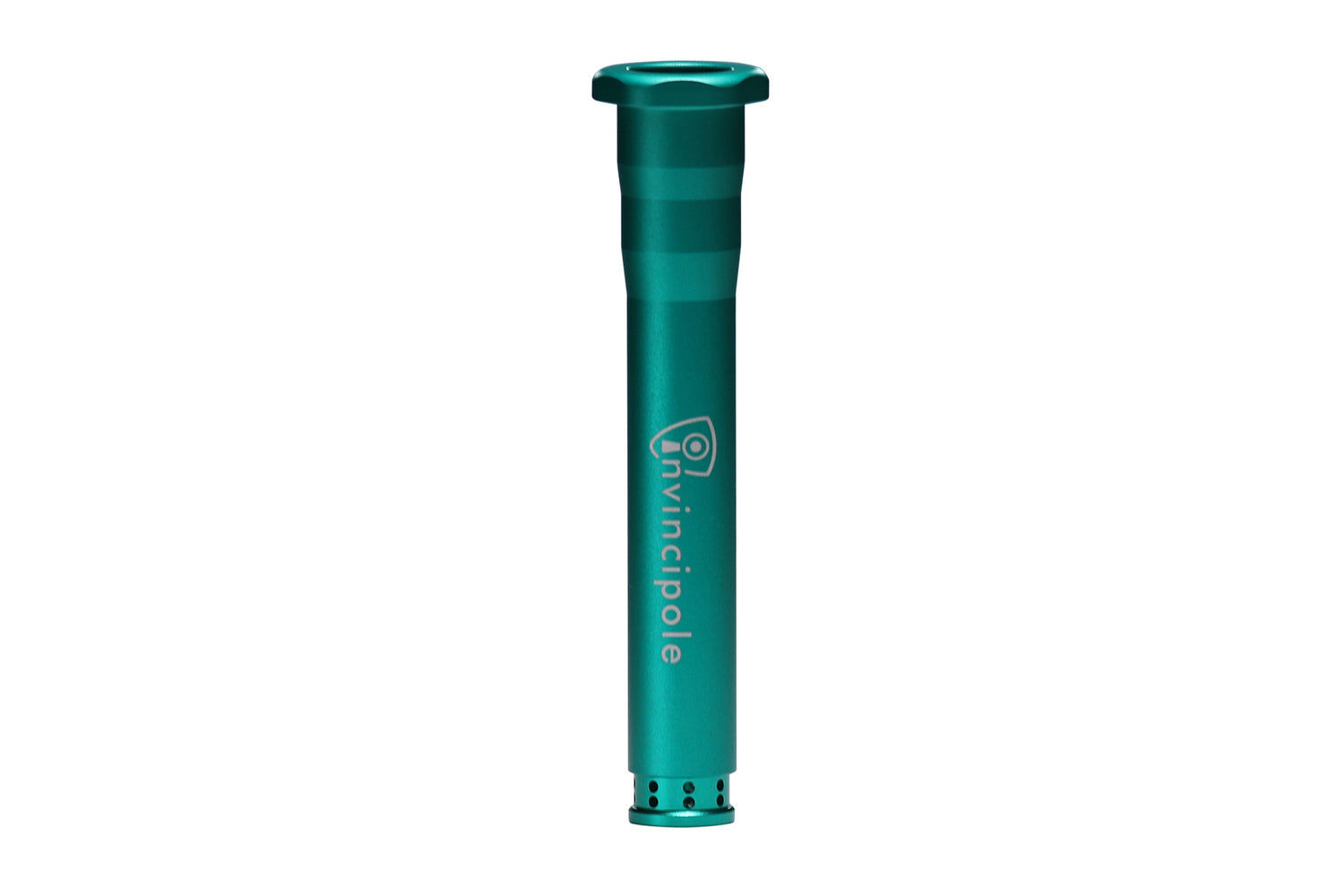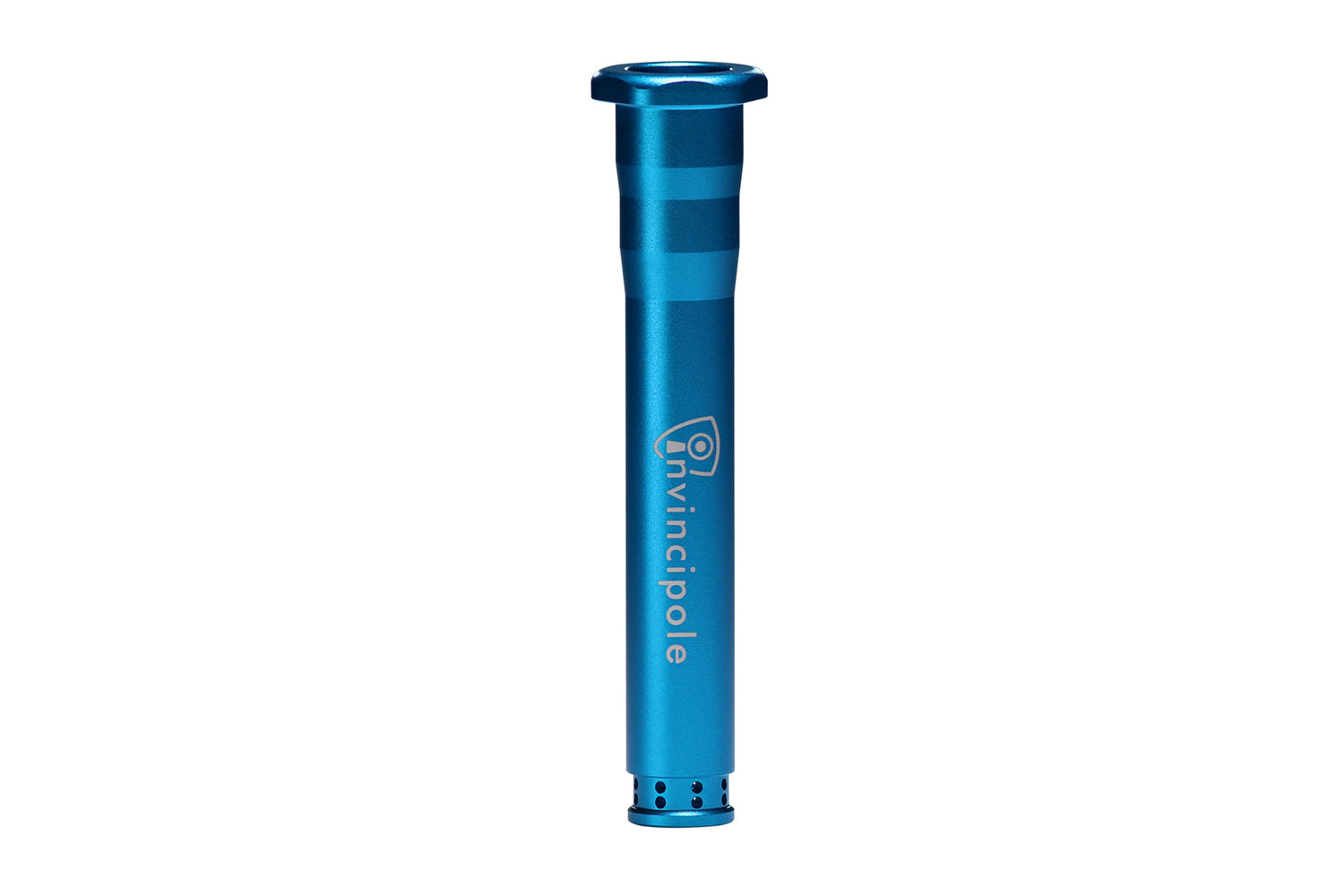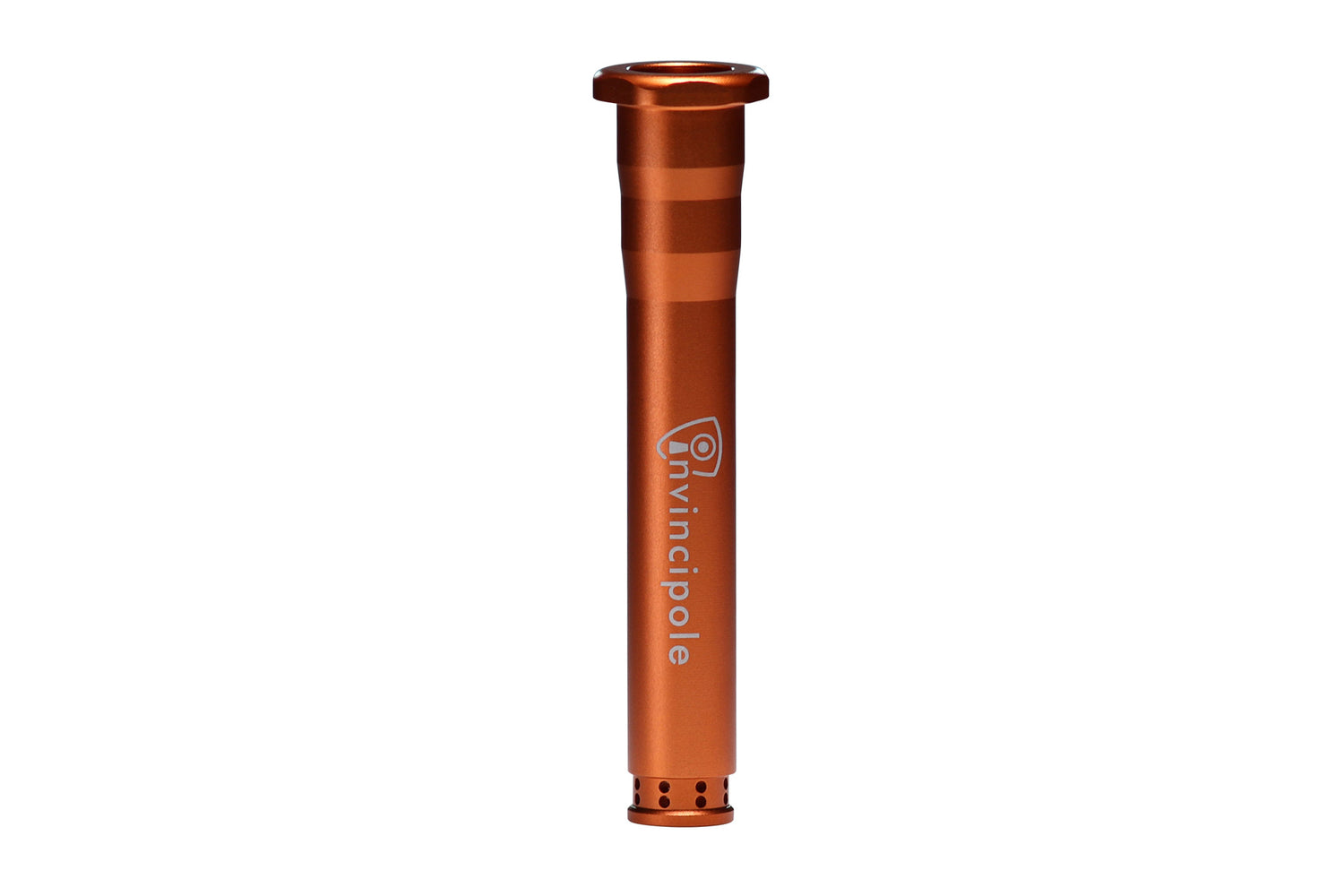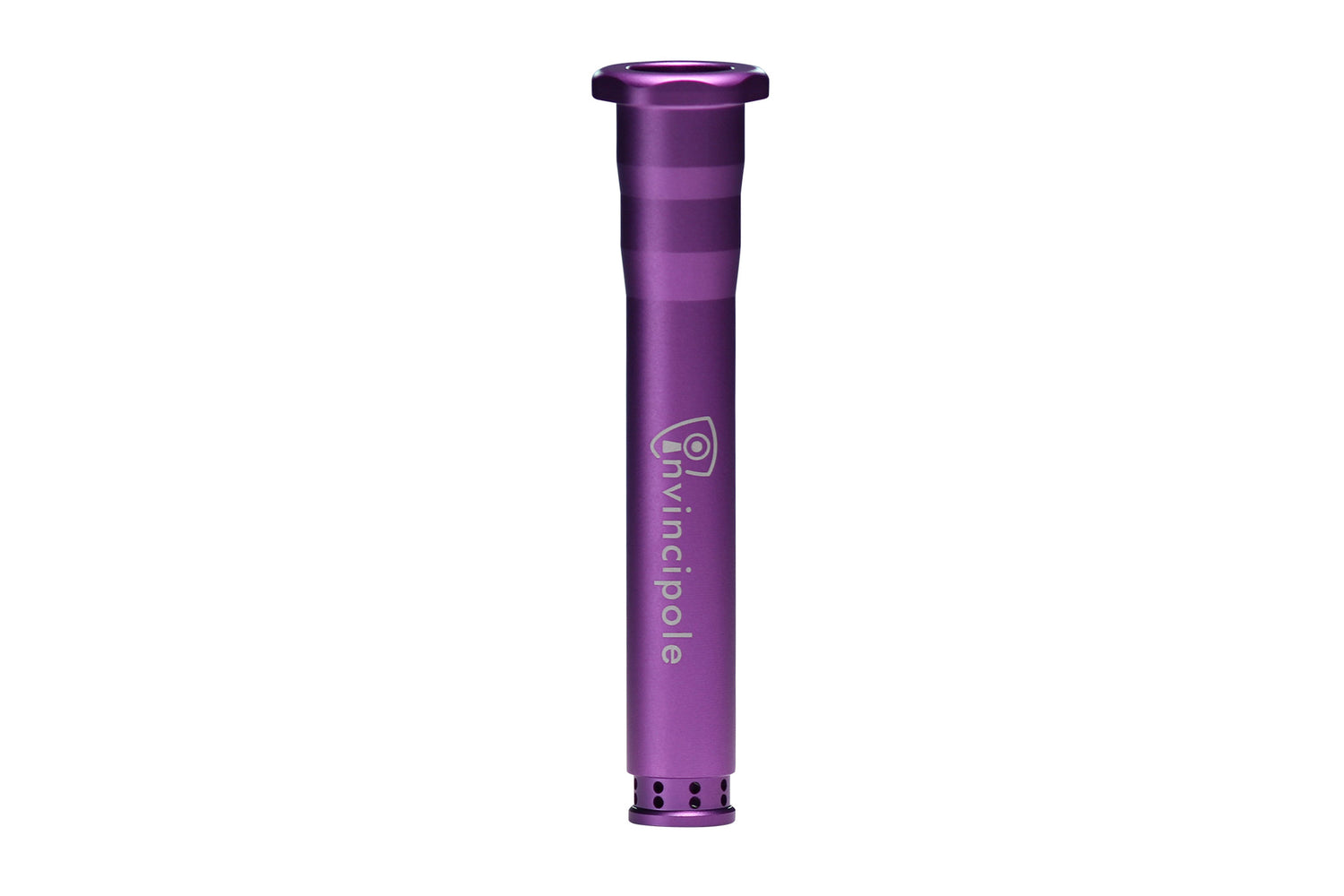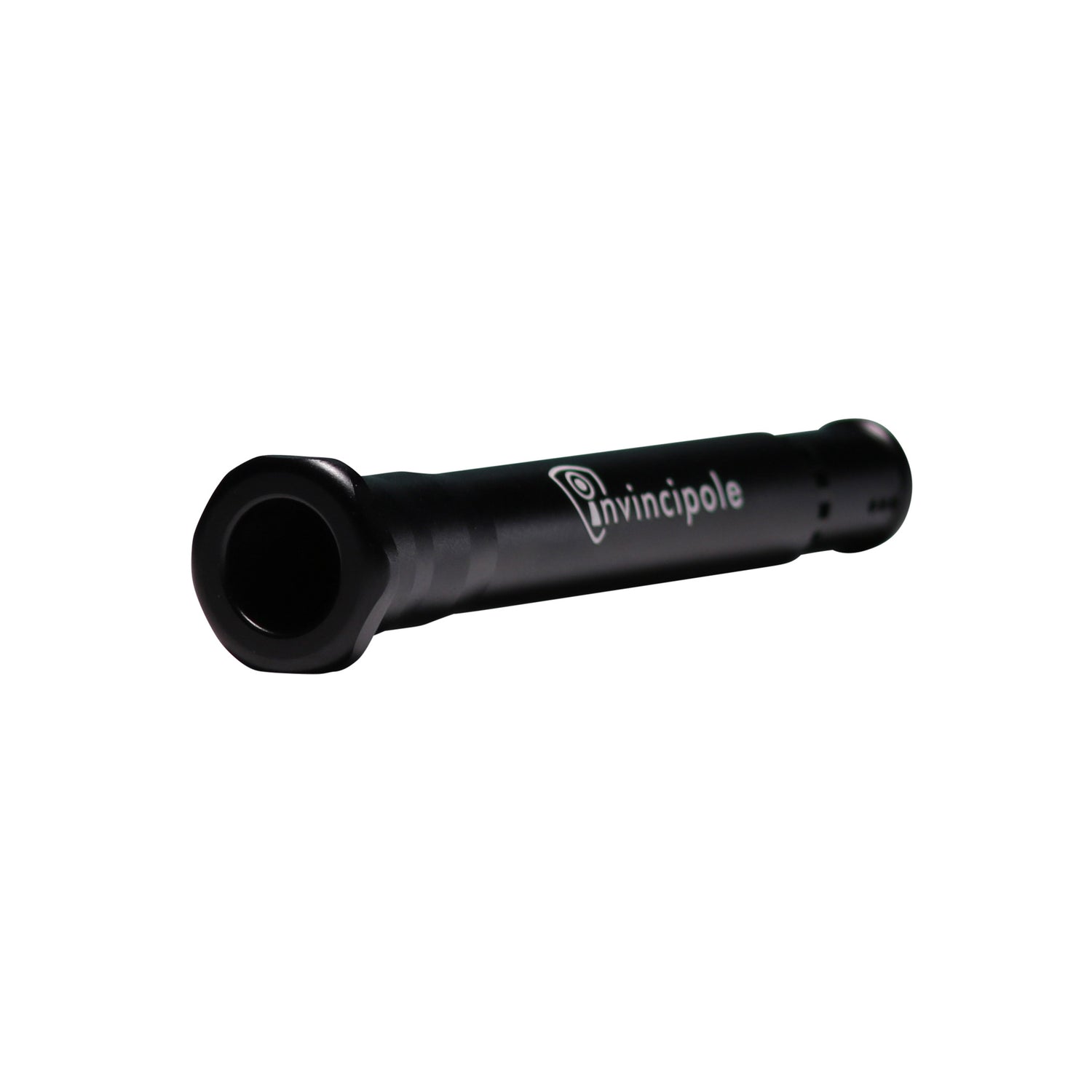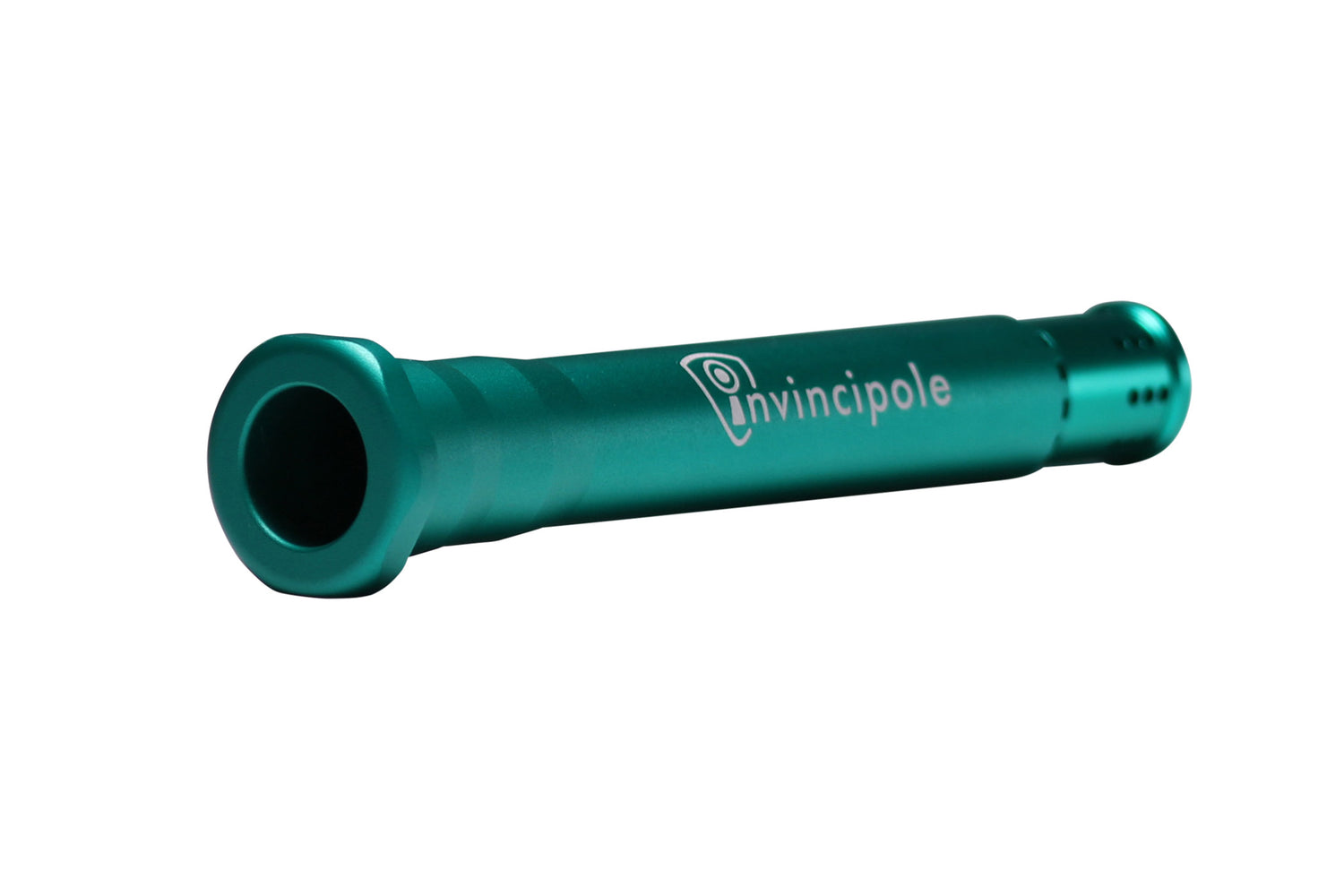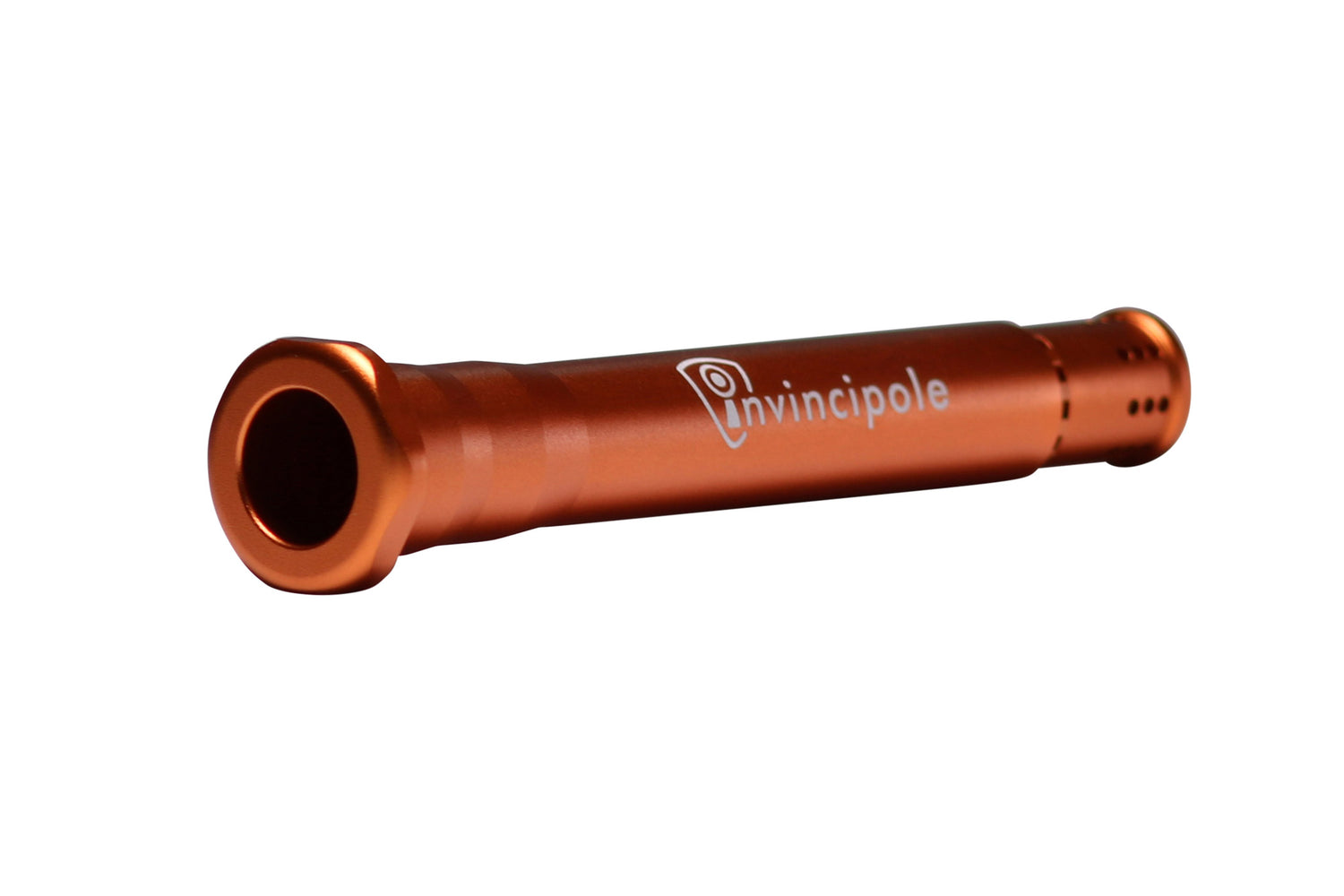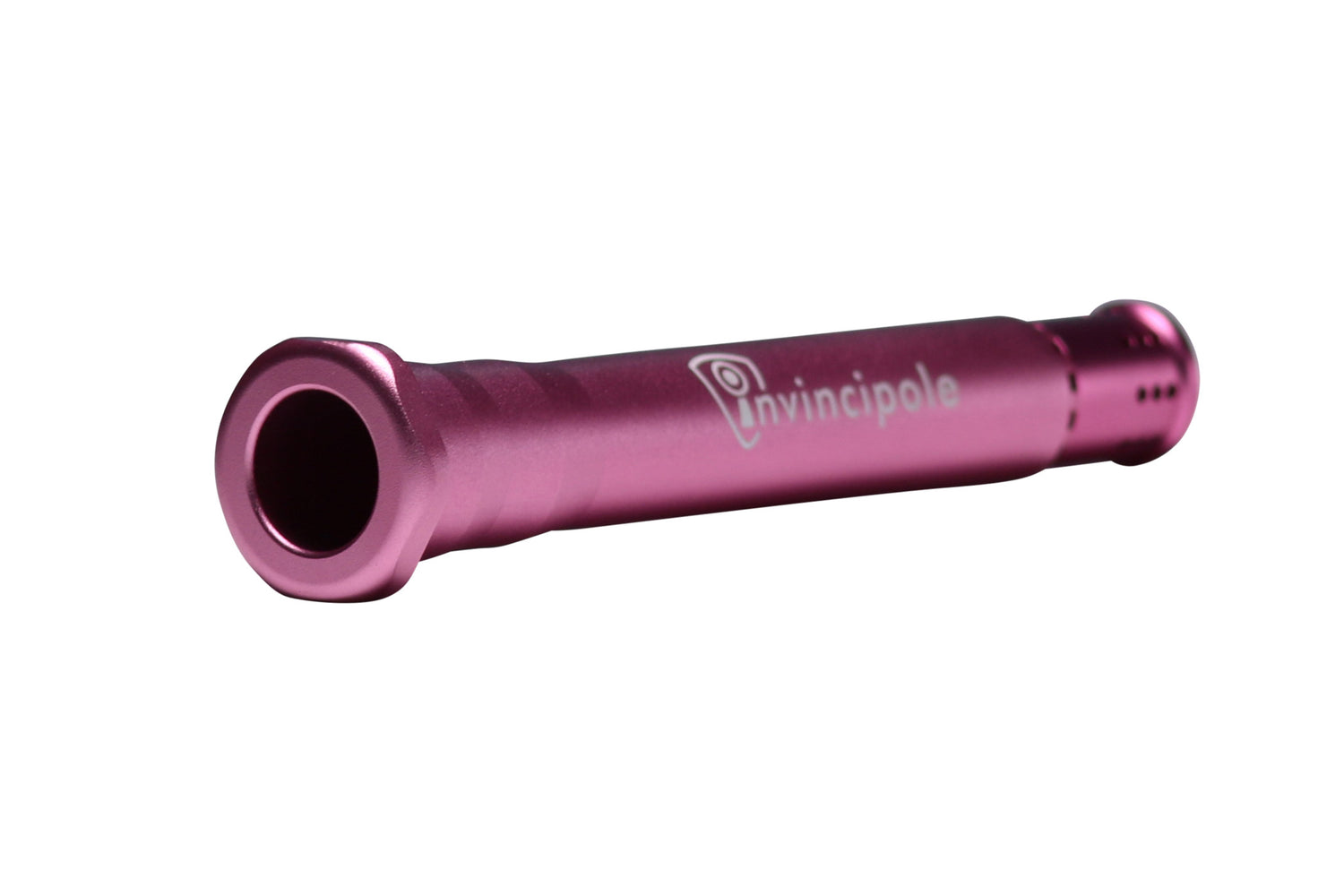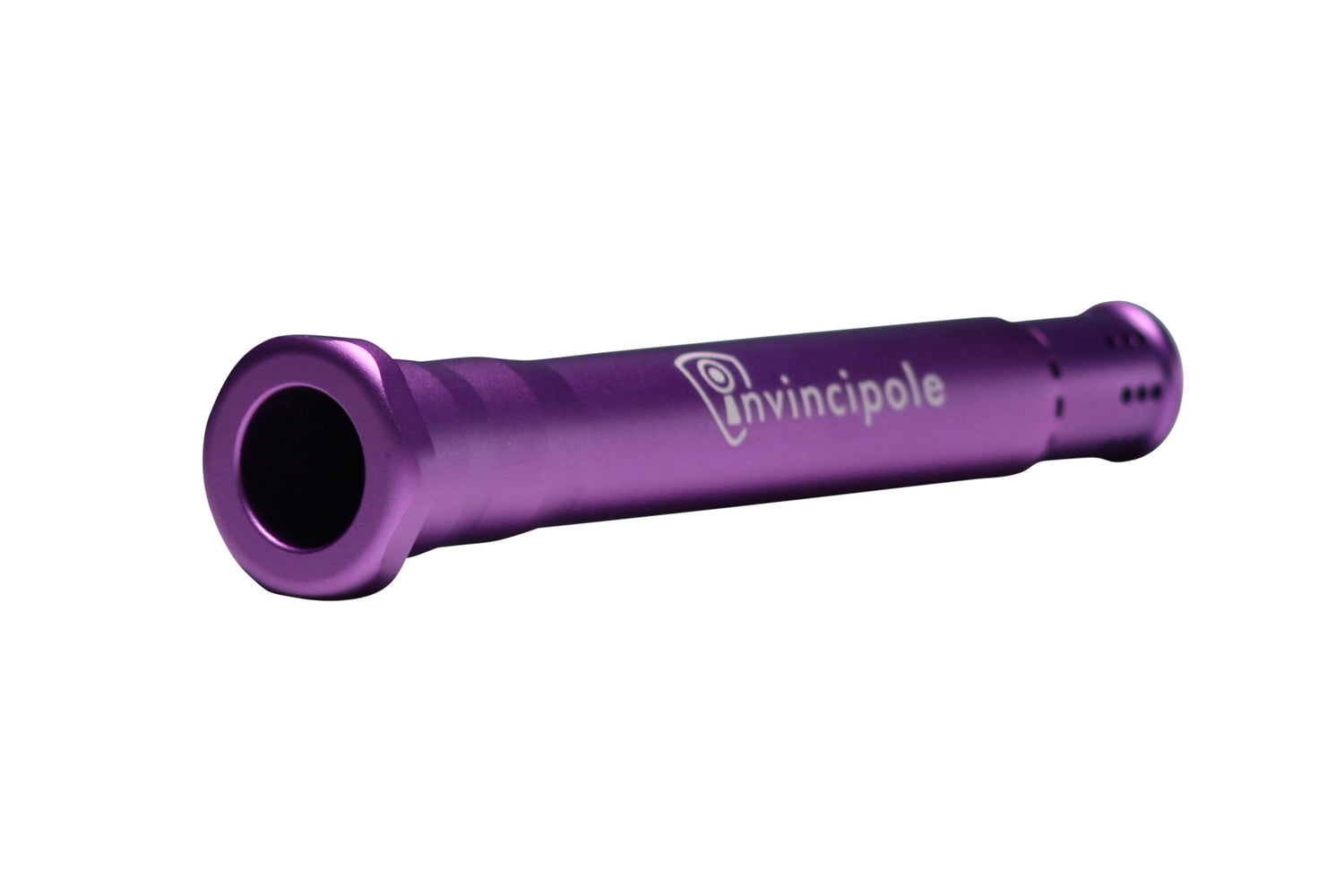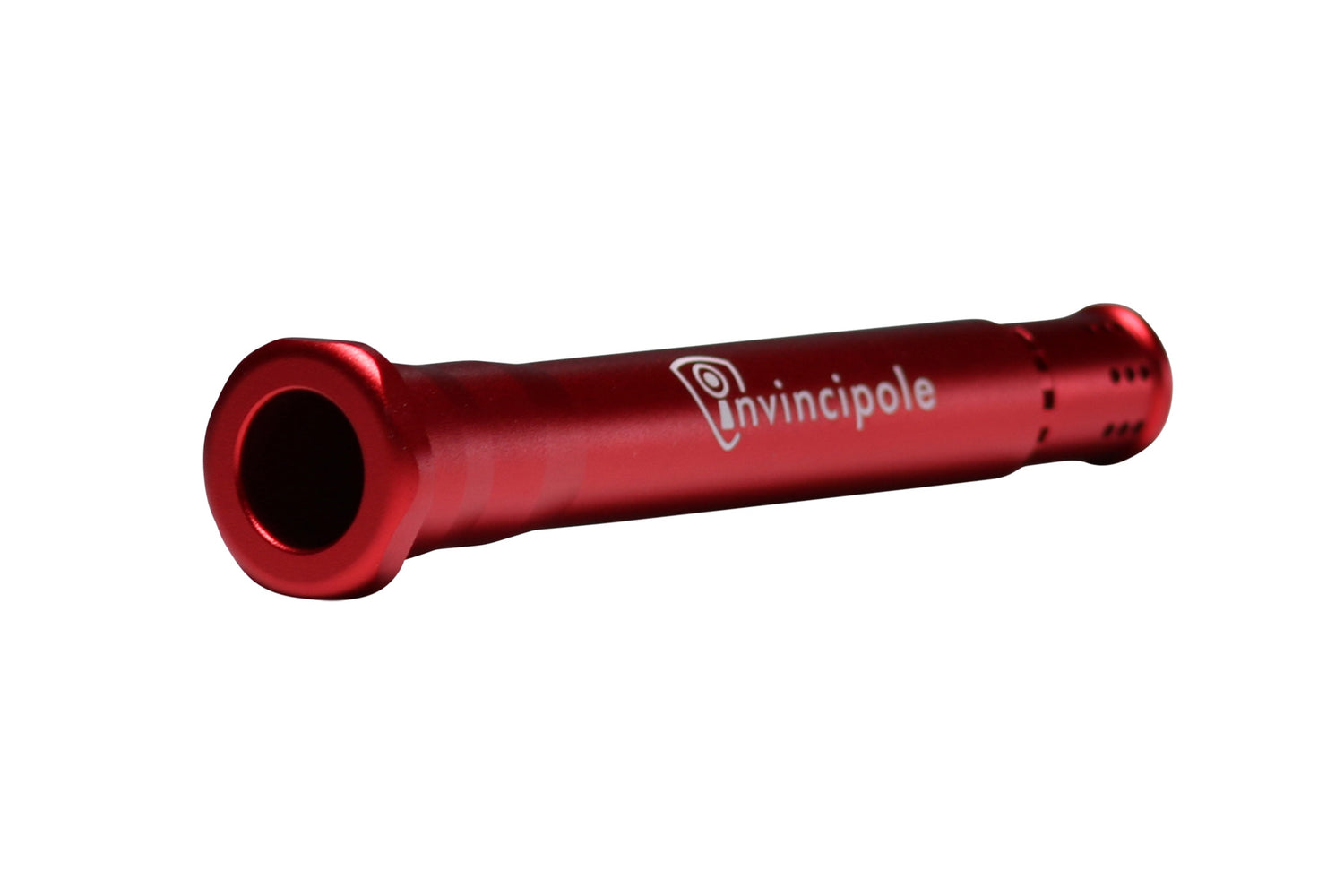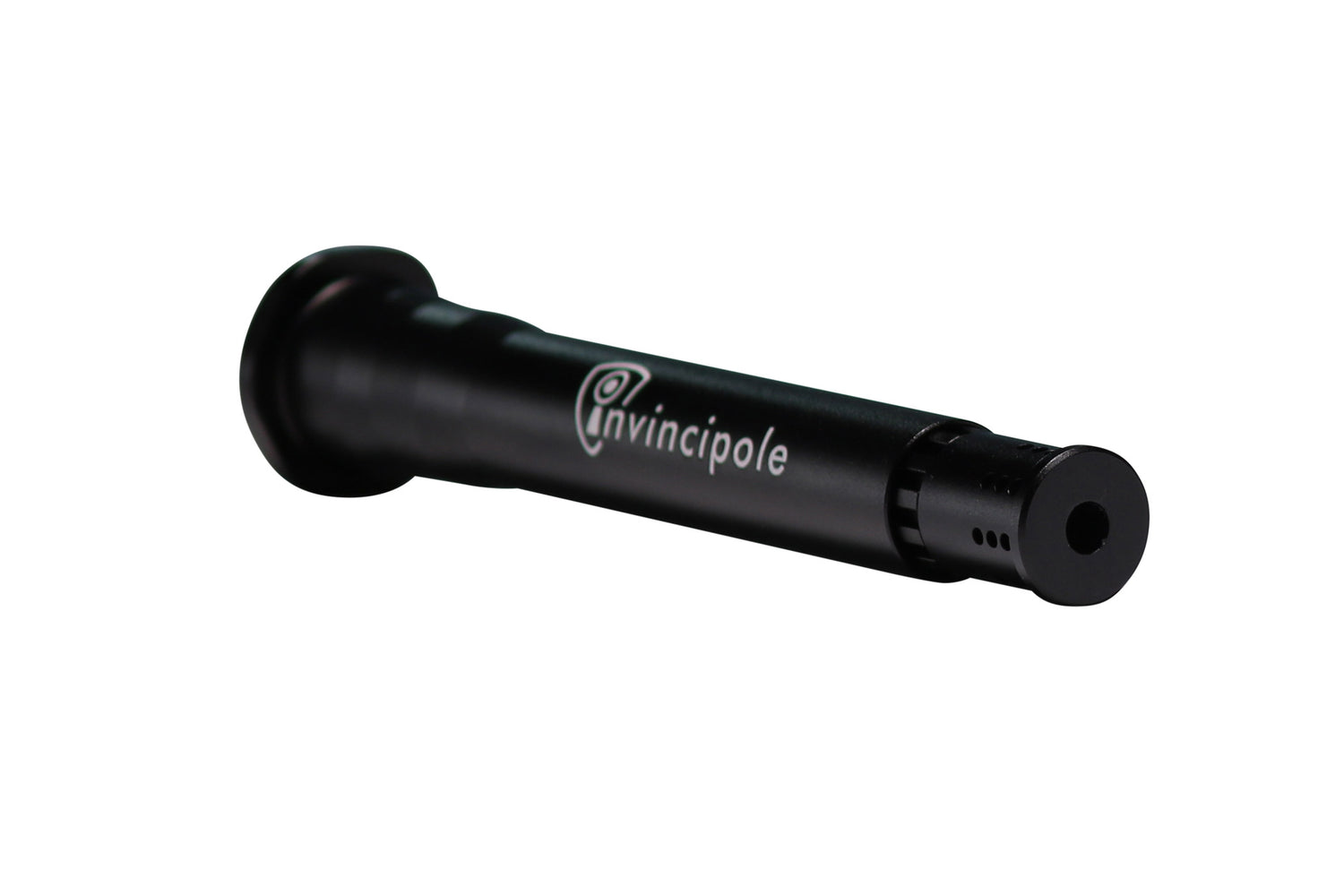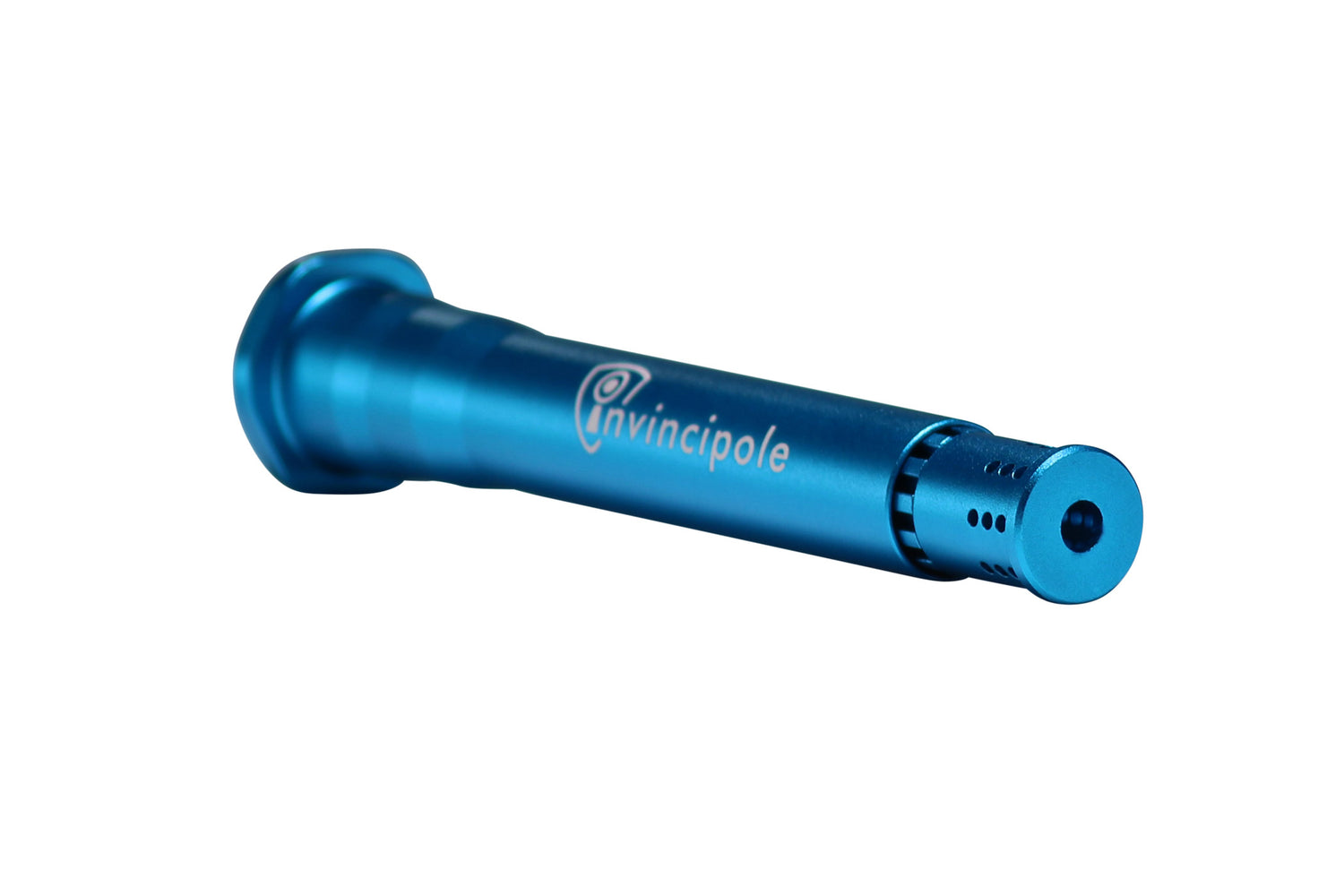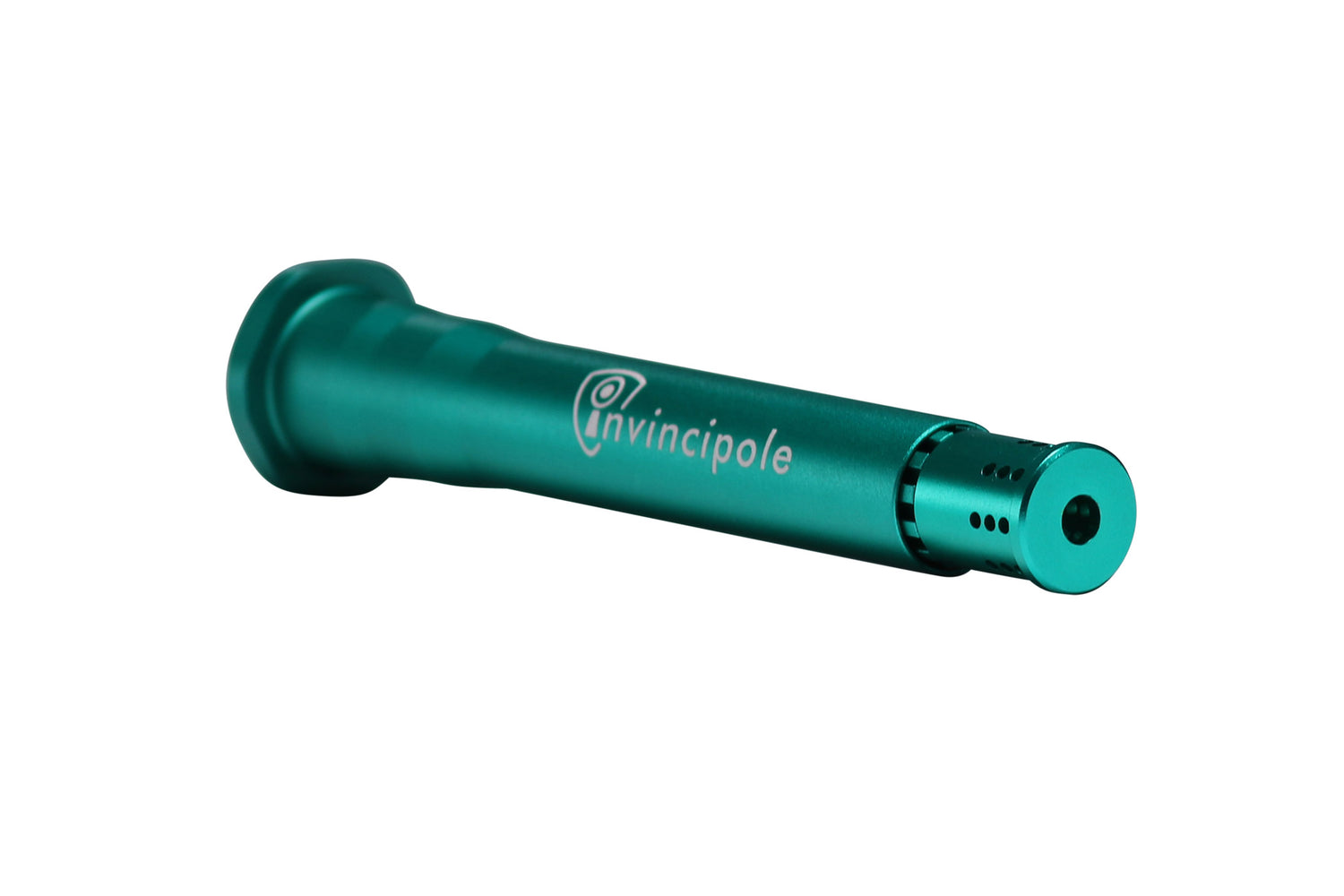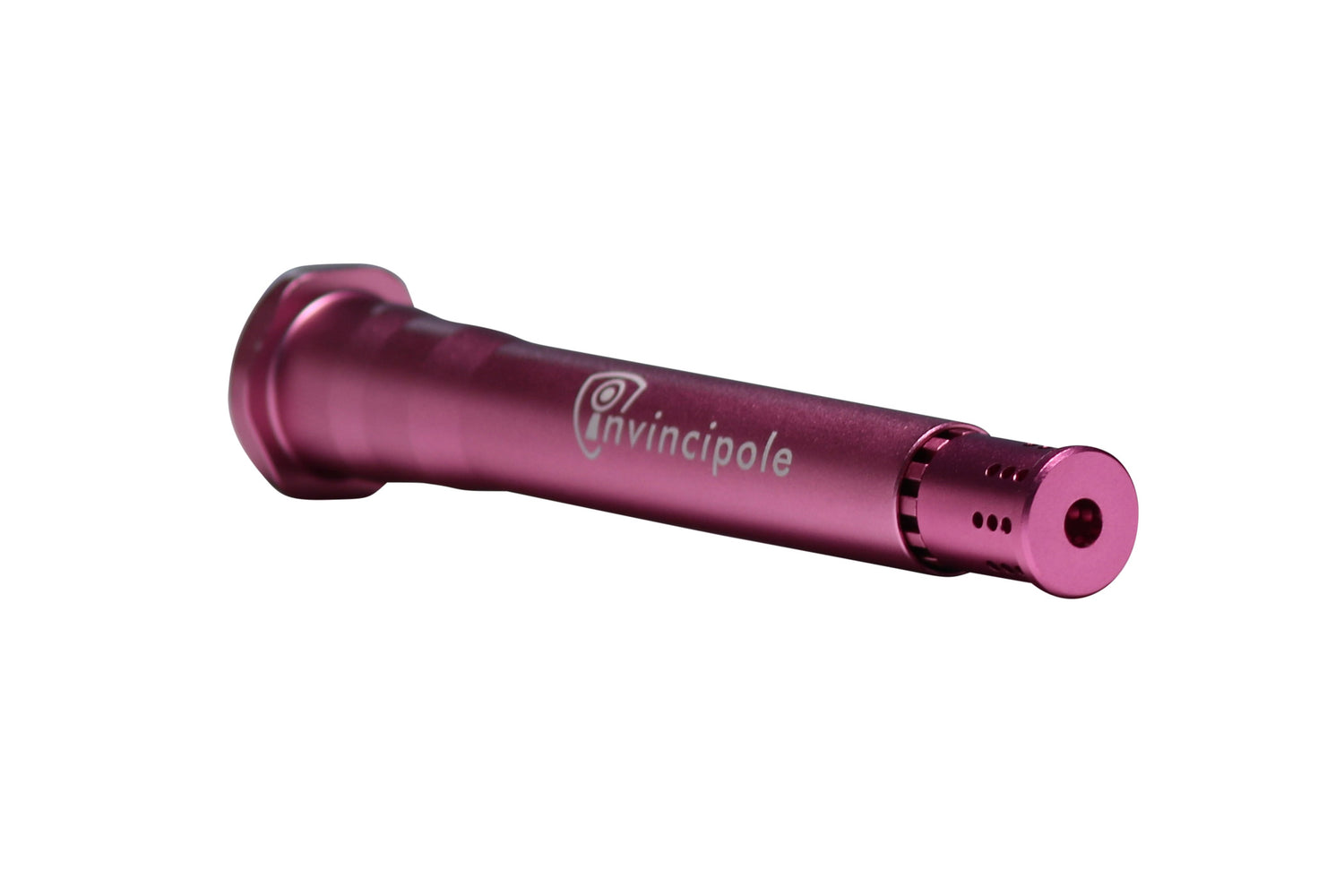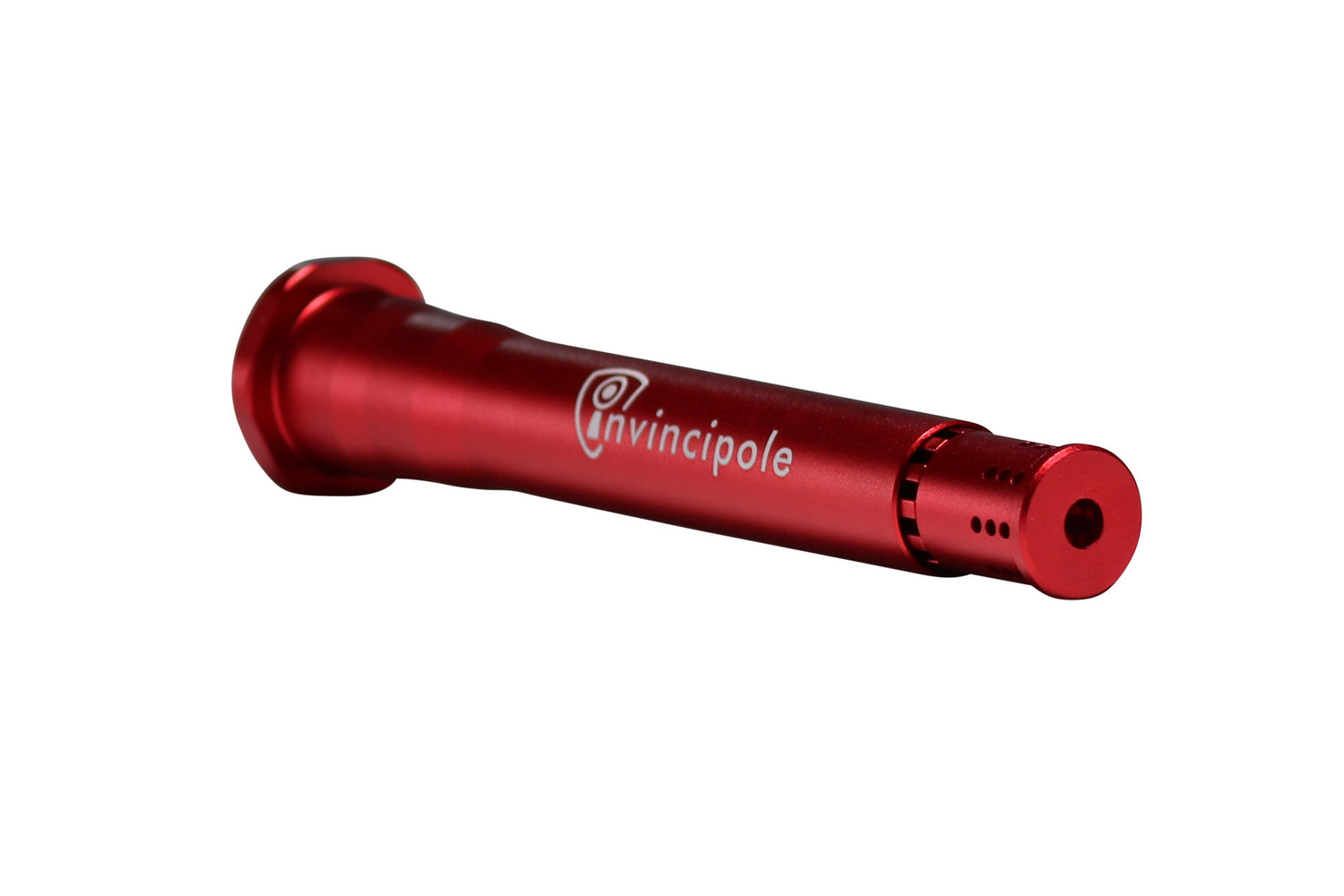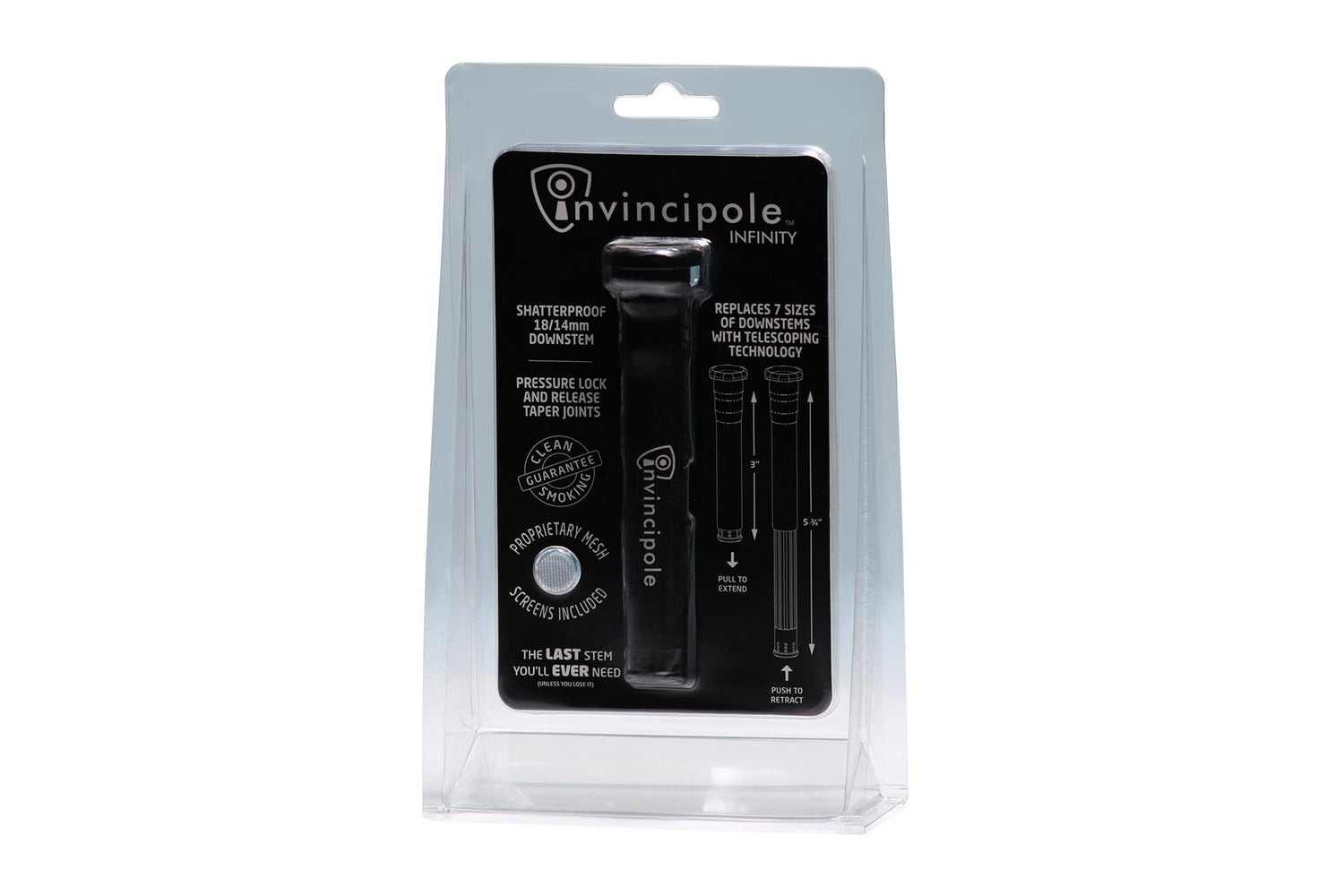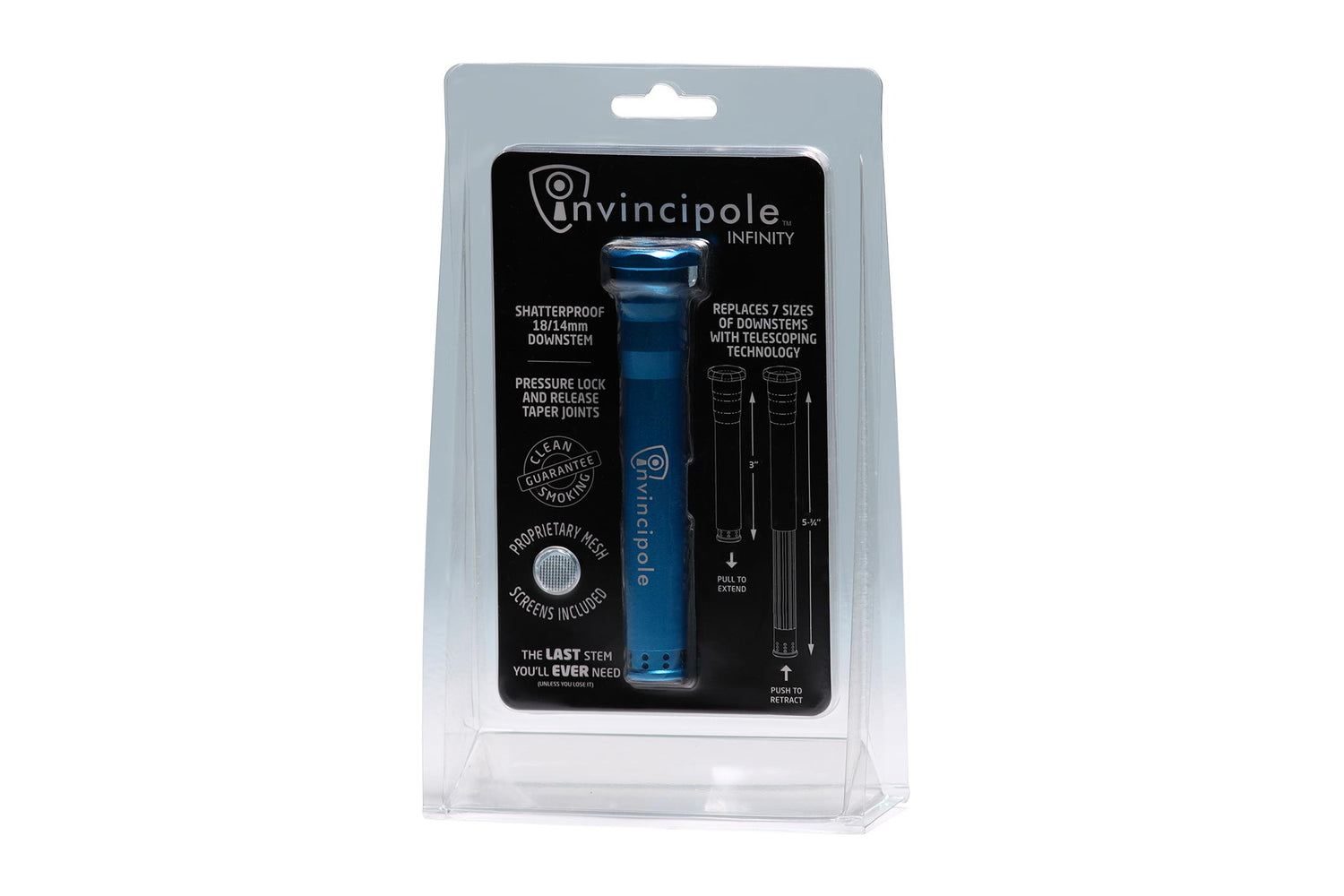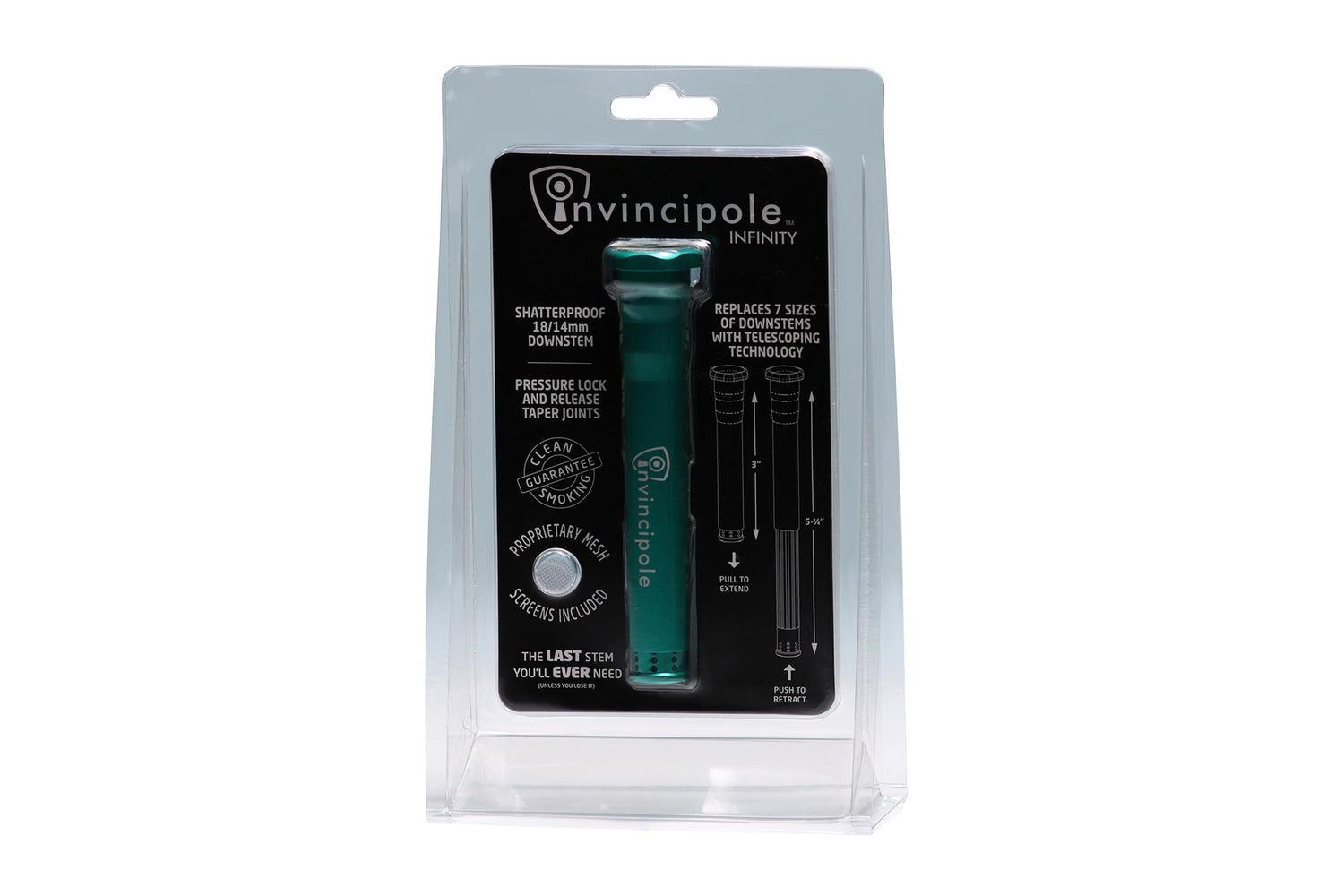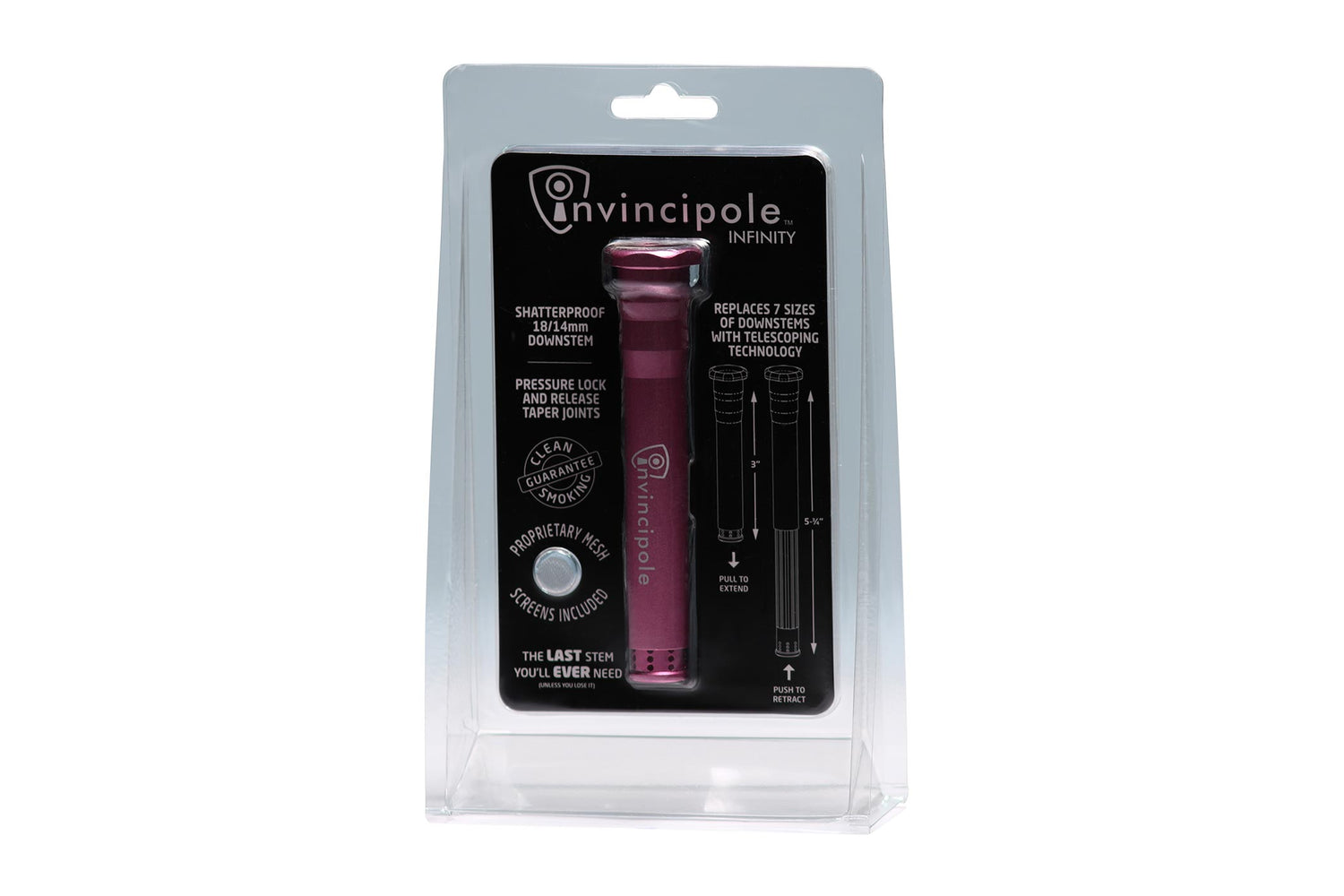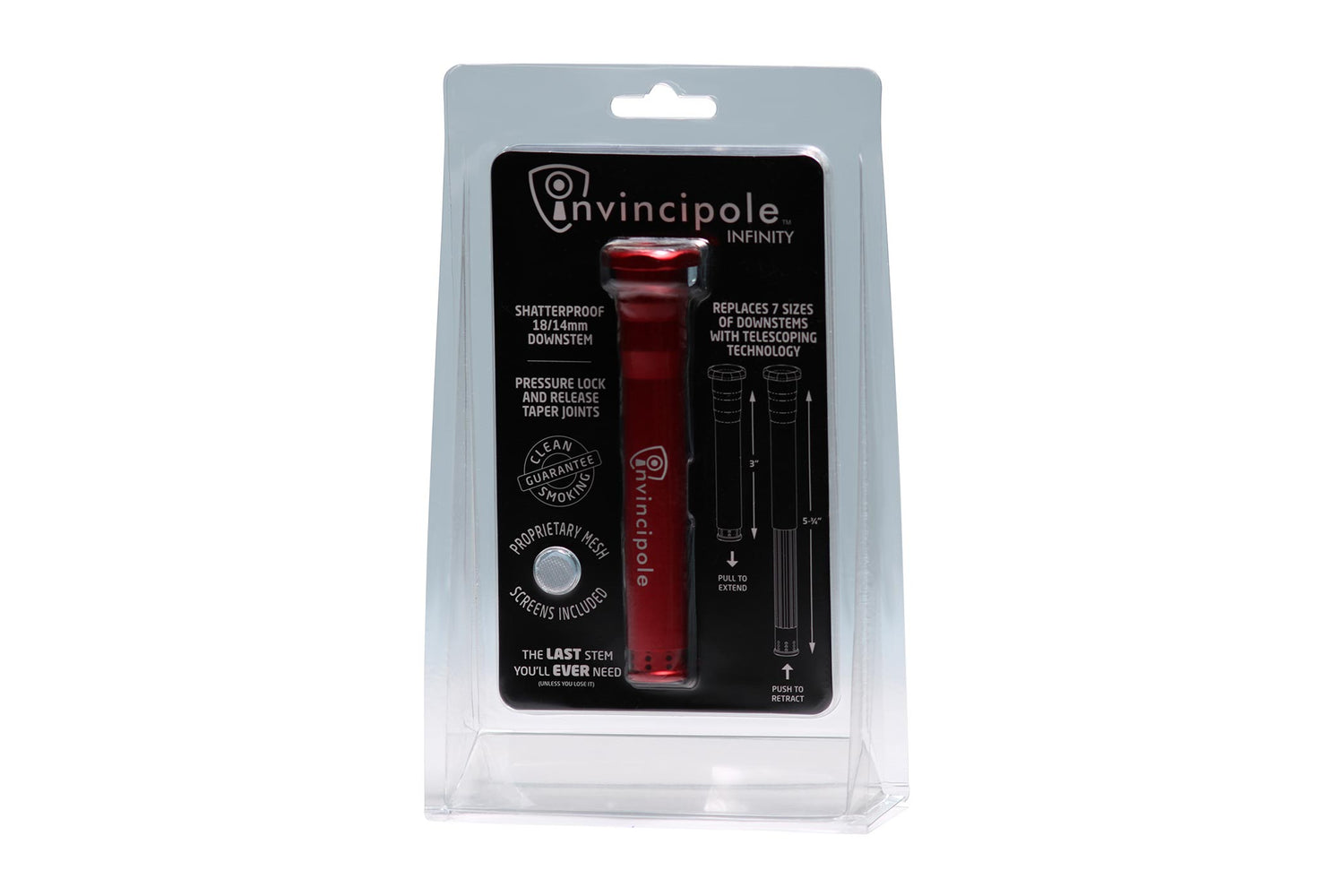 Invincipole Infinity
Regular price

Sale price

$50.00
The new and improved Invincipole Infinity series is an 18mm/14mm joint fitting downstem. It is precision crafted from an aerospace-grade aluminum module with a full-body hard anodization and a sleek, satin finish. This device is best paired with the Invincibowl, but it comfortably admits any 14mm bowl you choose. Invincipole features the world's first Telescoping Technology extending from 3-6 inches, fitting a wide range of commonly distributed bongs. The pressure-responsive design secures your downstem into the bong and then quickly releases it with a simple click anti-jamming operation, preventing the downstem from wedging. Meanwhile, internal joints provide superior holding strength plus easy bowl removal with a fluid twist and pull motion. The refined hex head allows you to maneuver the piece with little effort and anti-roll stability while cleaning. The downstem also features a removable multi-hole diffuser cap that houses the final ash defense system, our proprietary stainless-steel screen. This high-flow mesh is reliable, effective and enhances your smoking experience tenfold.
Share
More Info

This adjustable downstem is your gateway to an otherworldly smoking journey.

It is created with the utmost attention to detail, and born from the finest aerospace-inspired craftsmanship. It's graced with a magnificent, all-encompassing hard anodization finish, complemented by a lustrous satin touch, embodying both timeless grace and unyielding strength.

While it harmonizes seamlessly with the Invincibowl, its compatibility knows no bounds – any 14mm bong bowl will fit.

✅ Telescoping Mastery: Behold the world's inaugural Telescoping Technology, granting you the power to extend it effortlessly from 3 to 6 inches. Say farewell to the frustrating quest for the perfect fit; the Invincipole is the only truly adjustable metal downstem on the market.

✅ Impeccable Engagement: Its pressure-responsive design is a marvel in itself. It easily locks into your bong and releases with a simple, seamless click, eliminating any concern of stubborn wedging. Your downstem will never get stuck in your bong again!

✅ Advanced Ash Defense: The Invincipole is not just about aesthetics and function – it's about clean smoking! A removable multi-hole diffuser cap that safeguards your bong water with our exclusive stainless-steel screen is concealed within the cap. This high-flow mesh captures the tiniest particles and residue.

✅ Effortless Control and Maintenance: Internal joints grant unwavering holding strength, simplifying bowl removal with a graceful twist and pull. The refined hex head adds ease to your maneuvers and keeps the piece steady during your cleaning rituals. Our Maintenance kit has everything you need to ensure your adjustable downstem glides like new.

A fusion of innovation and artistry that promises an unparalleled smoking journey.

Grab your unbreakable, adjustable metal downstem today!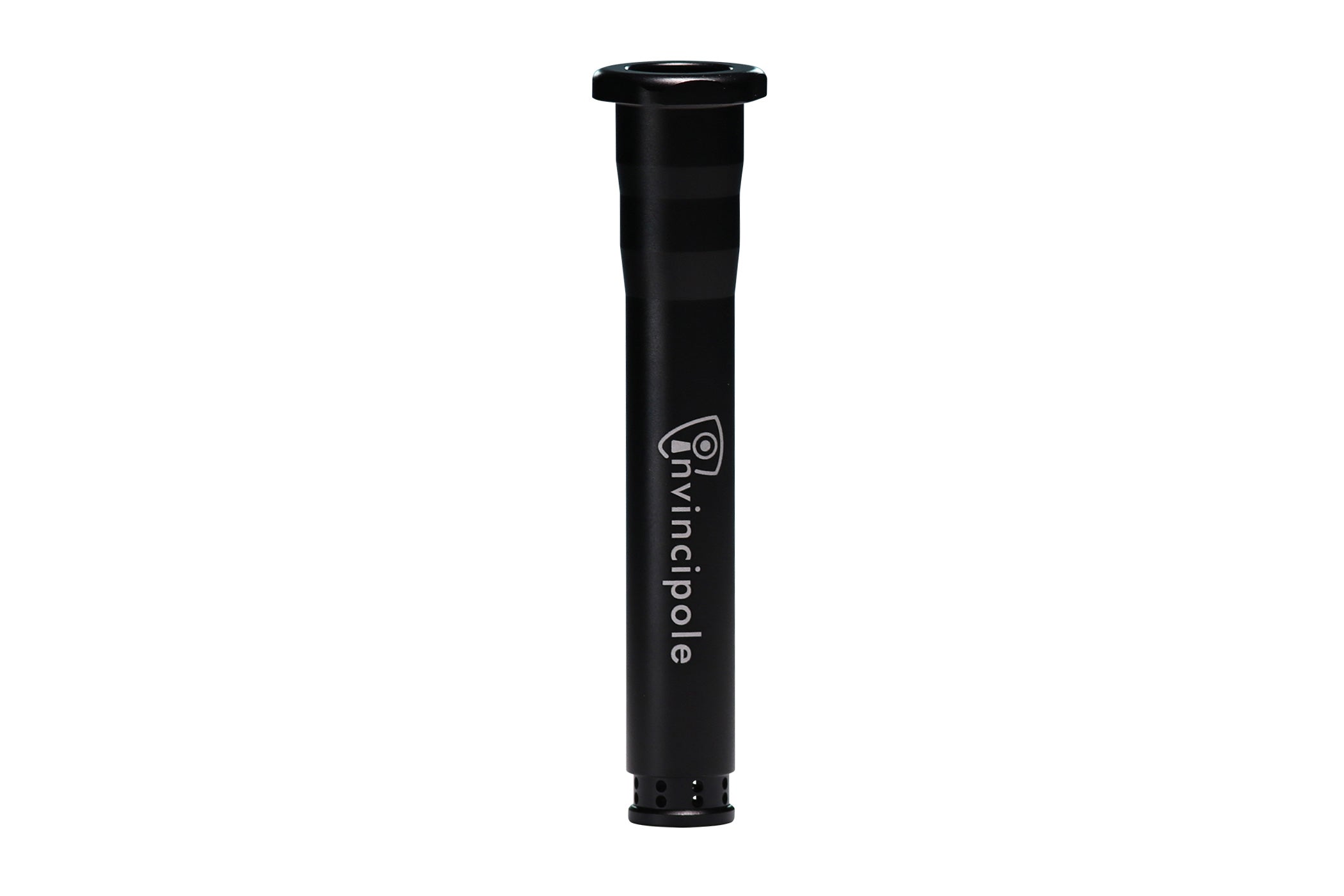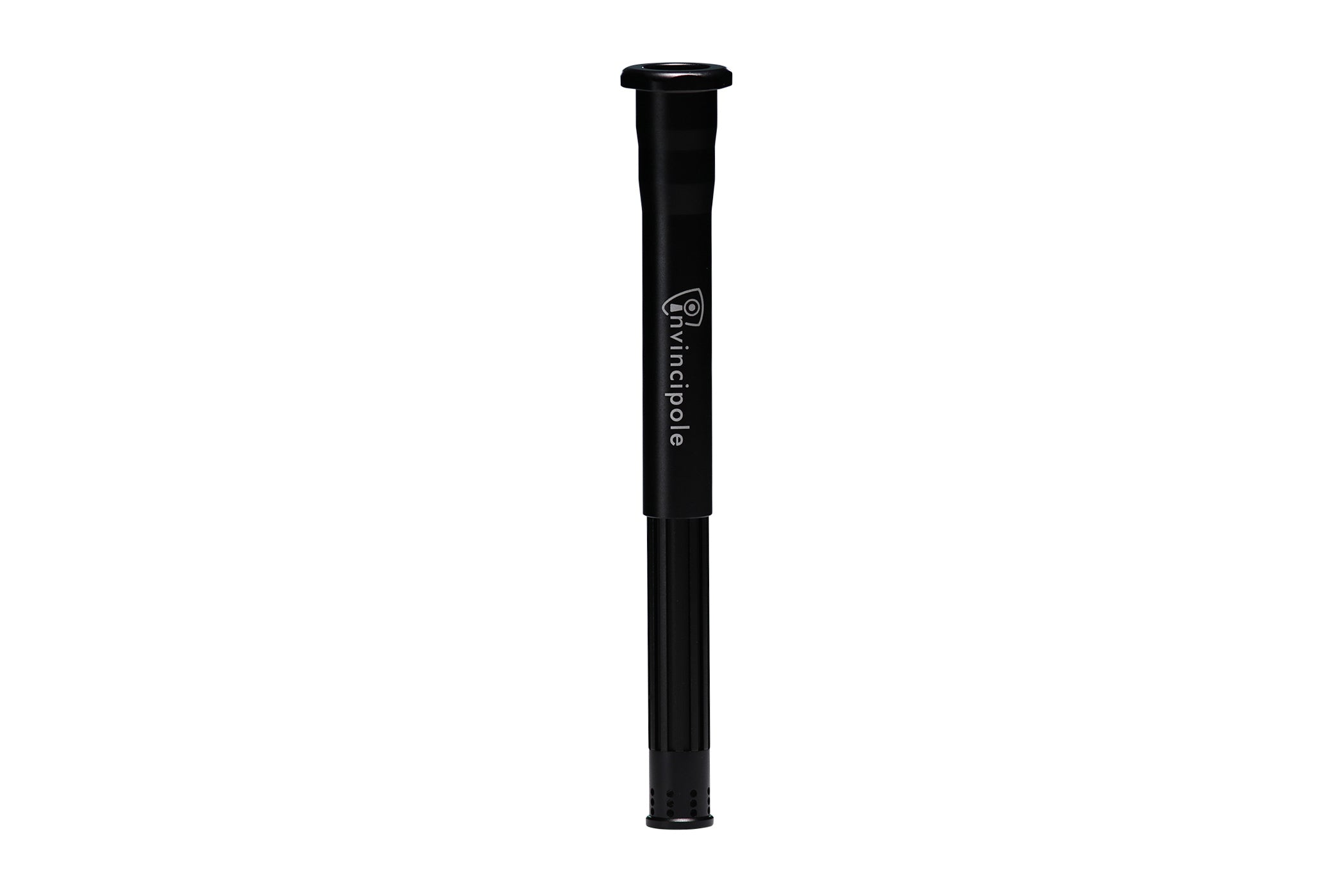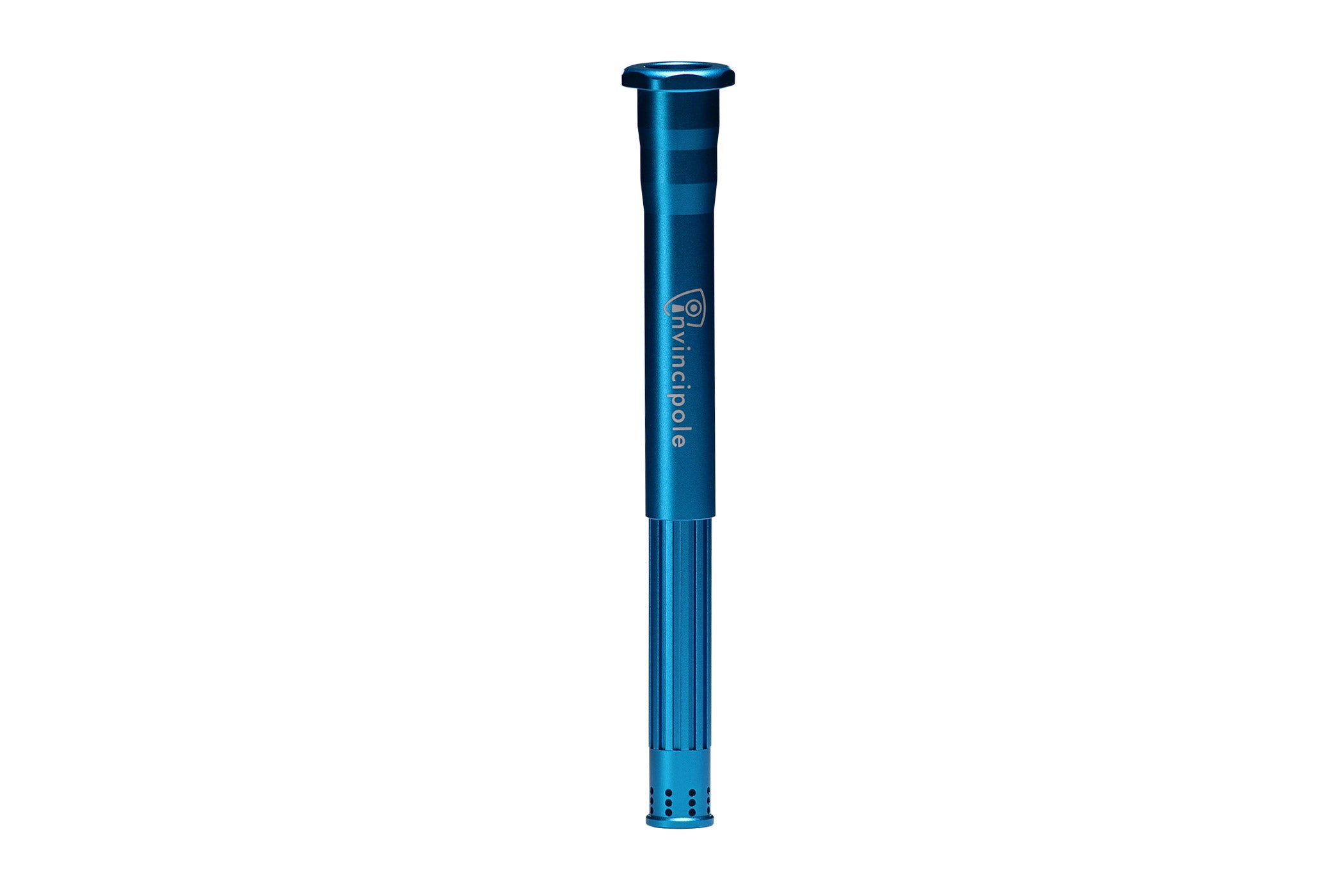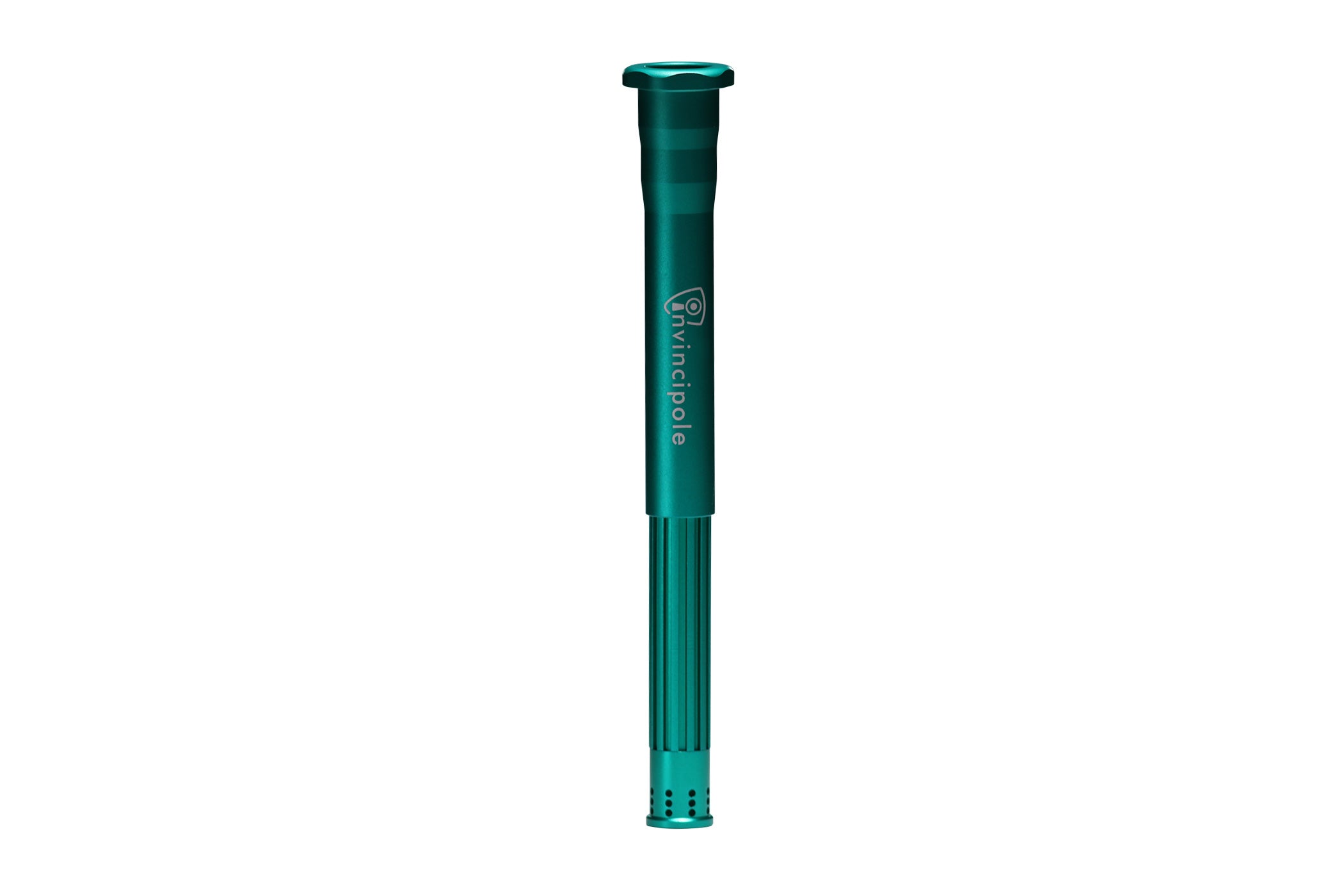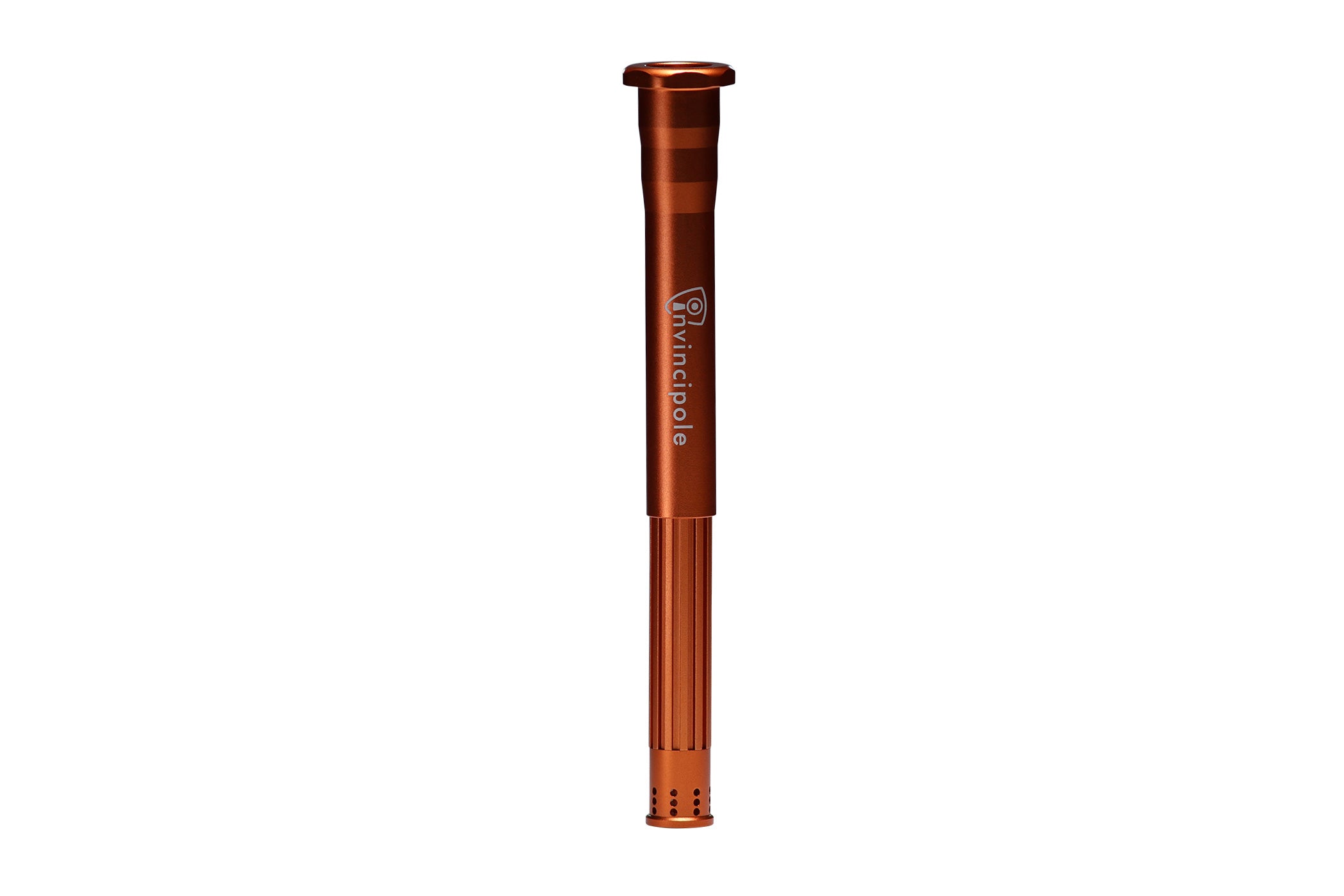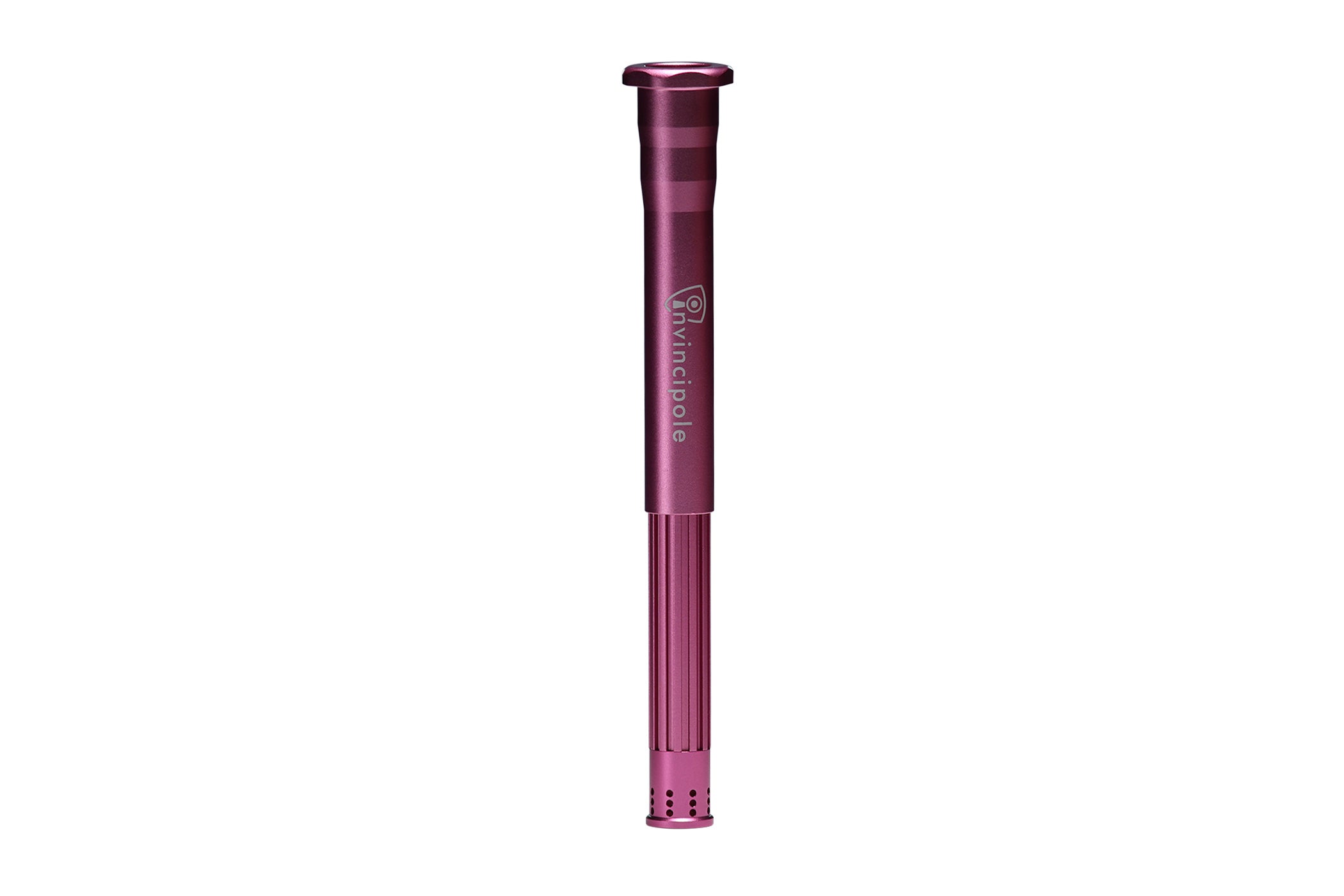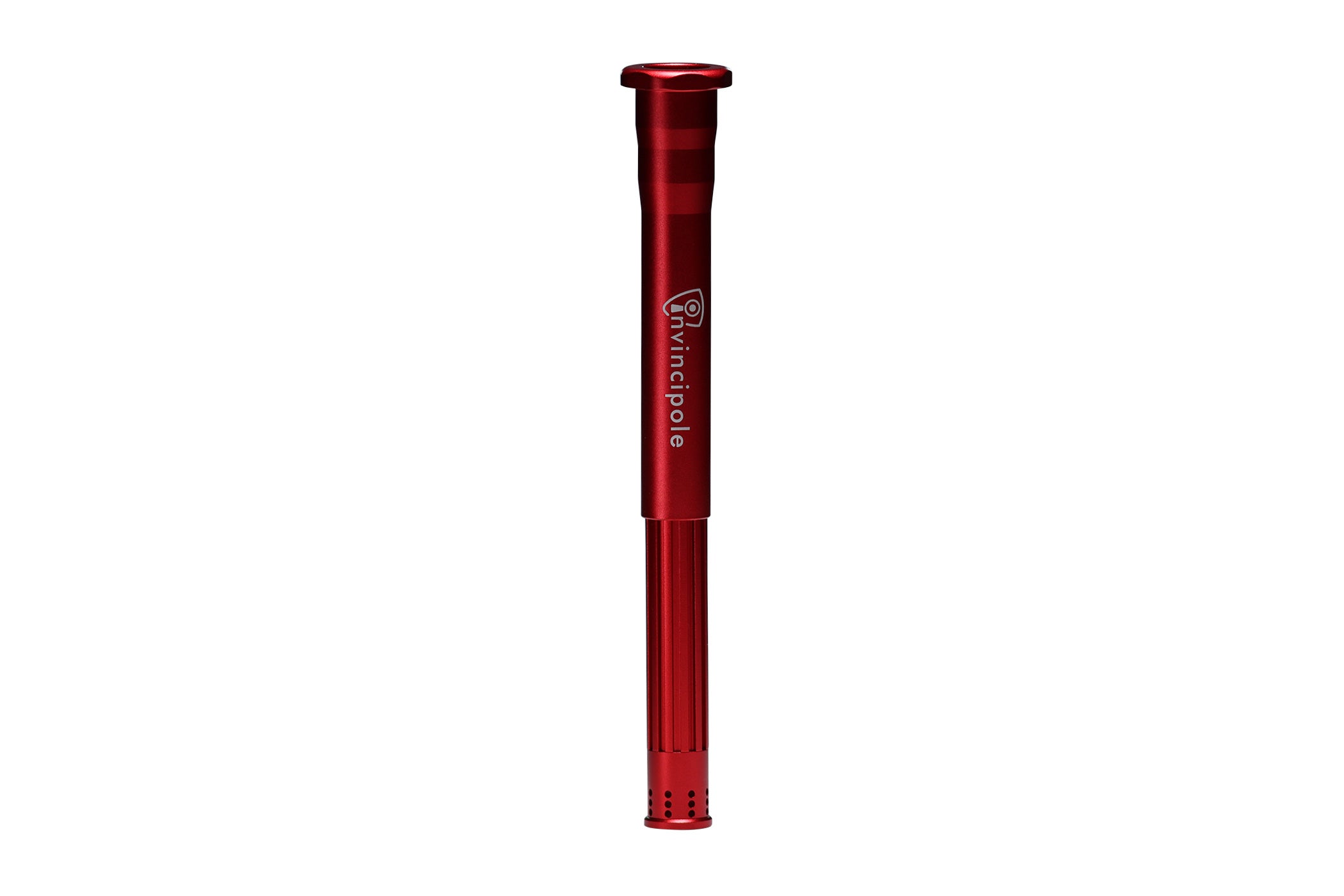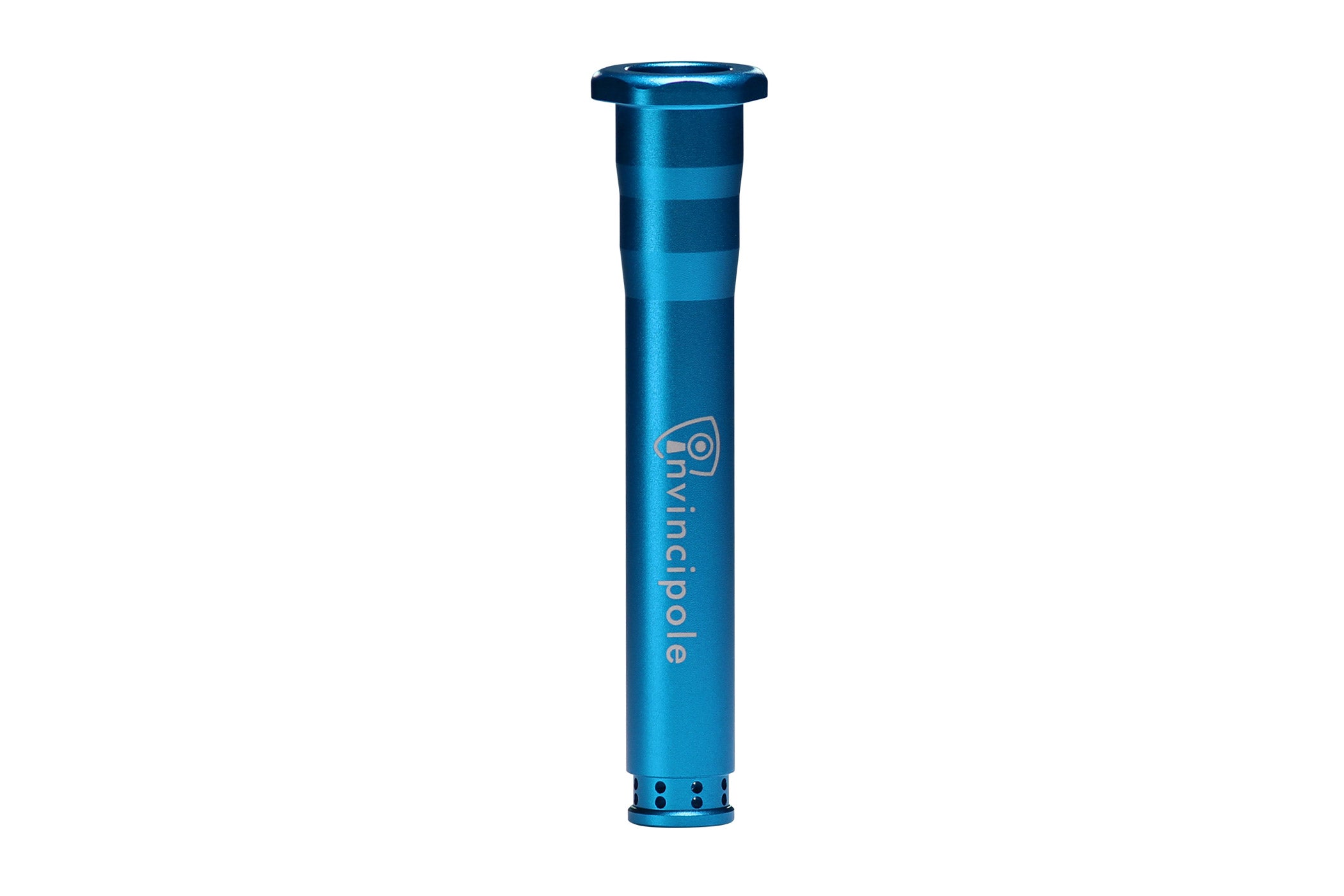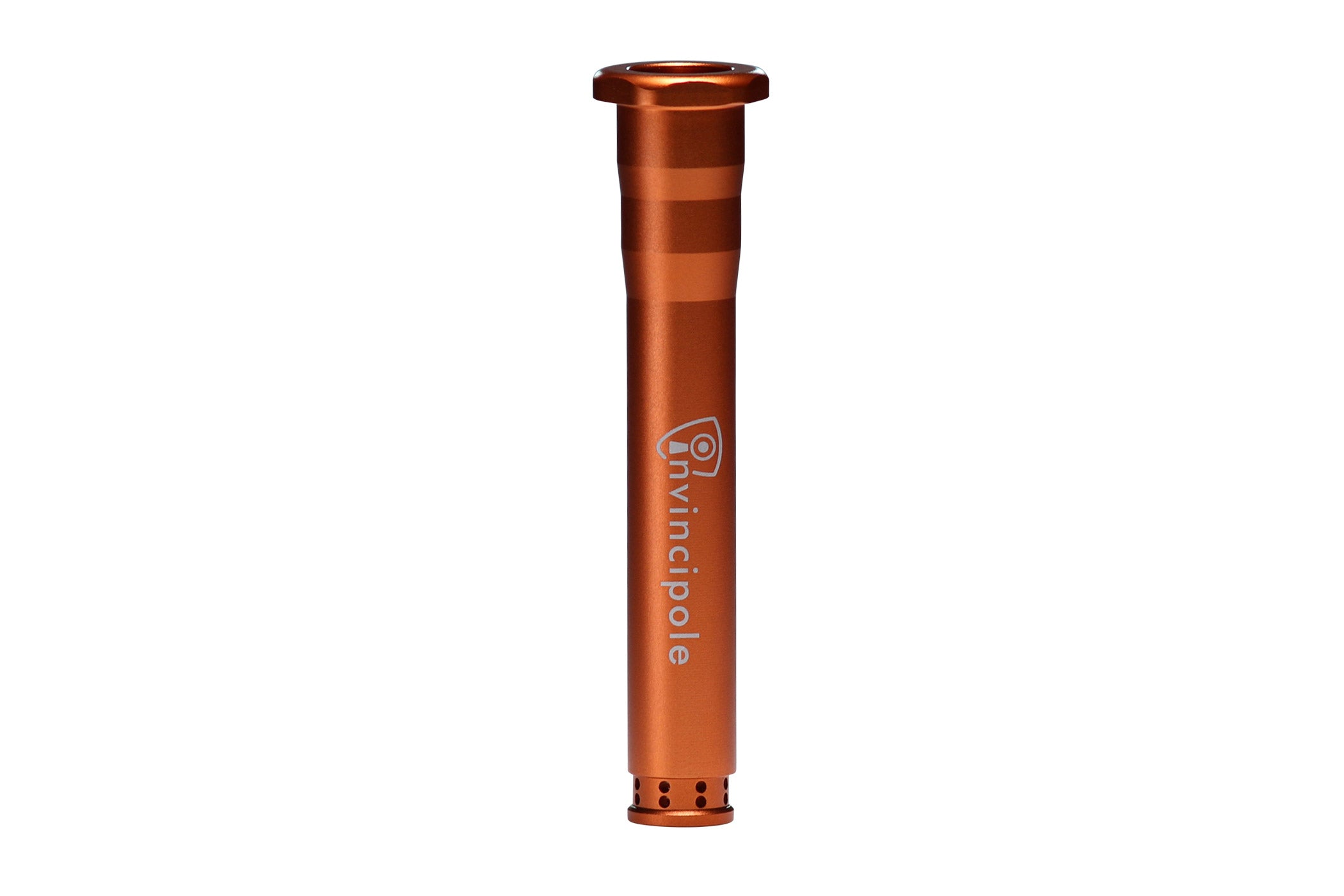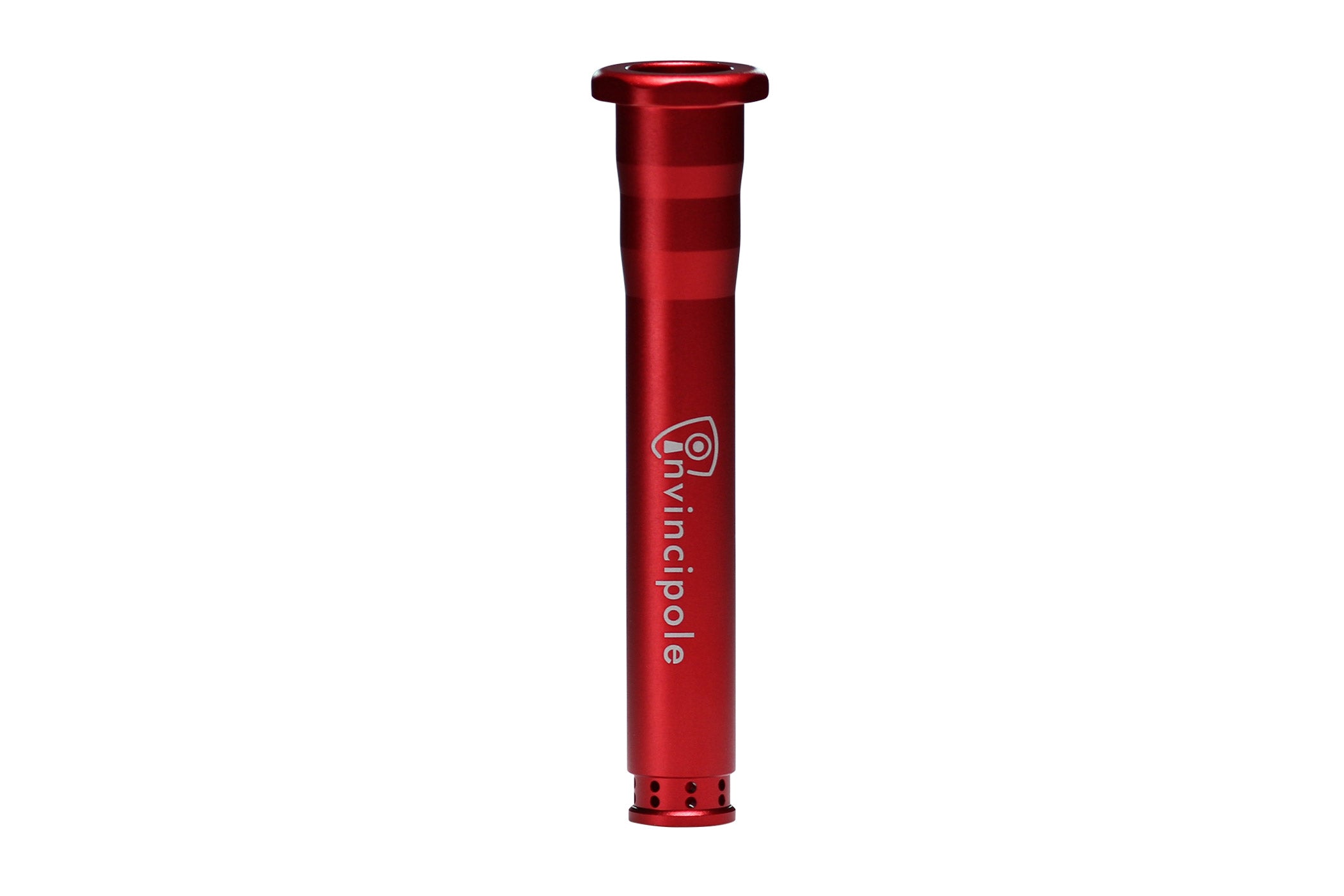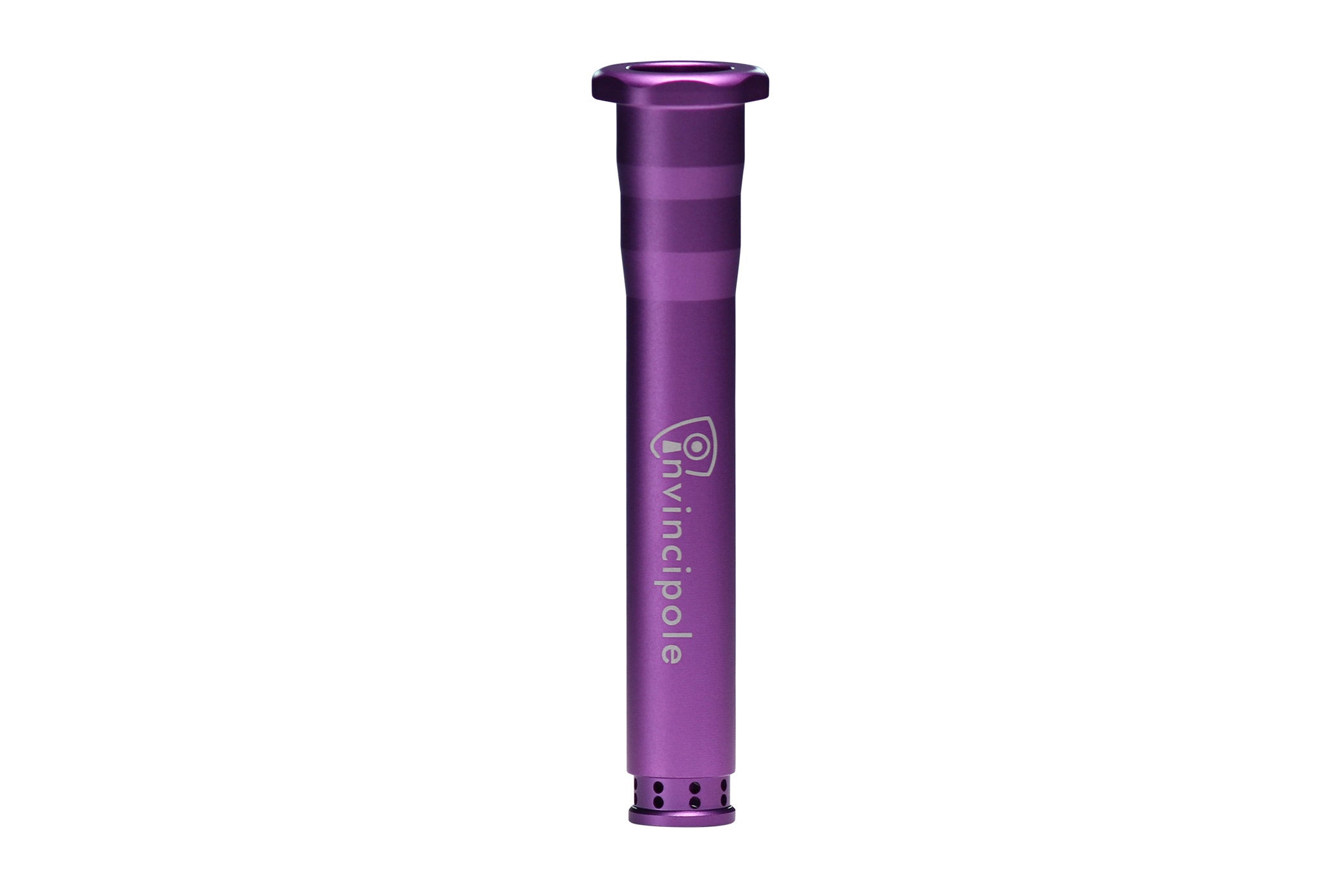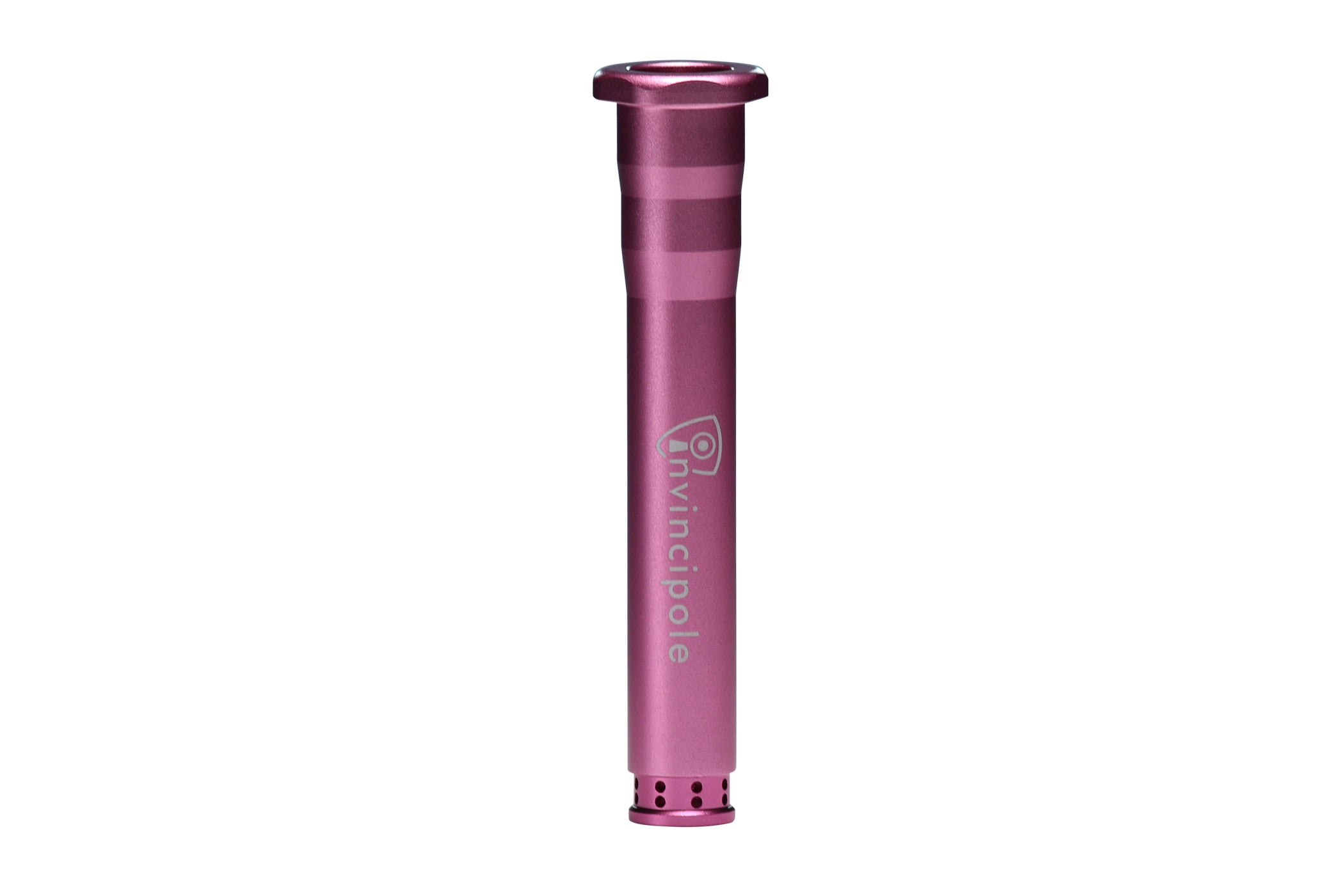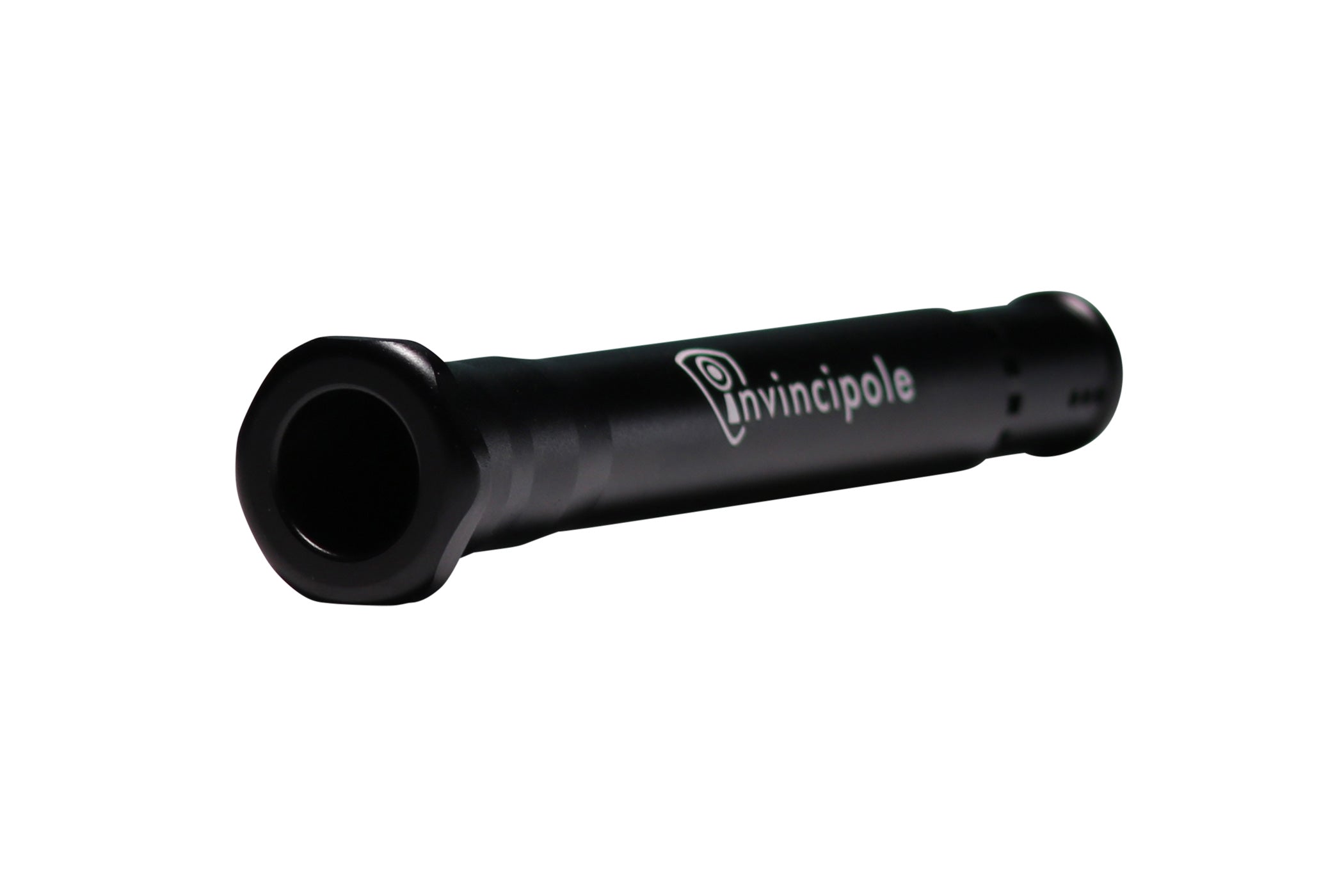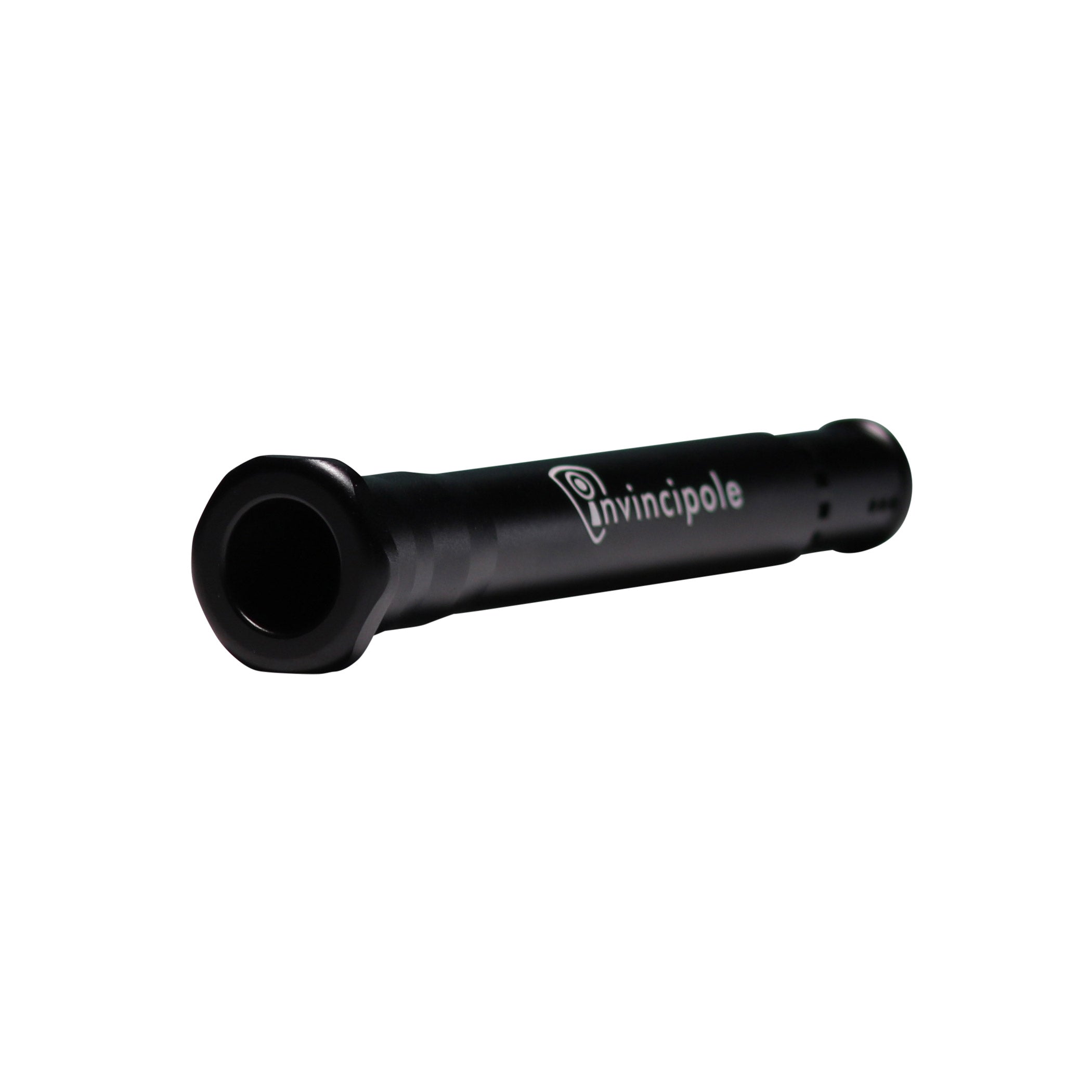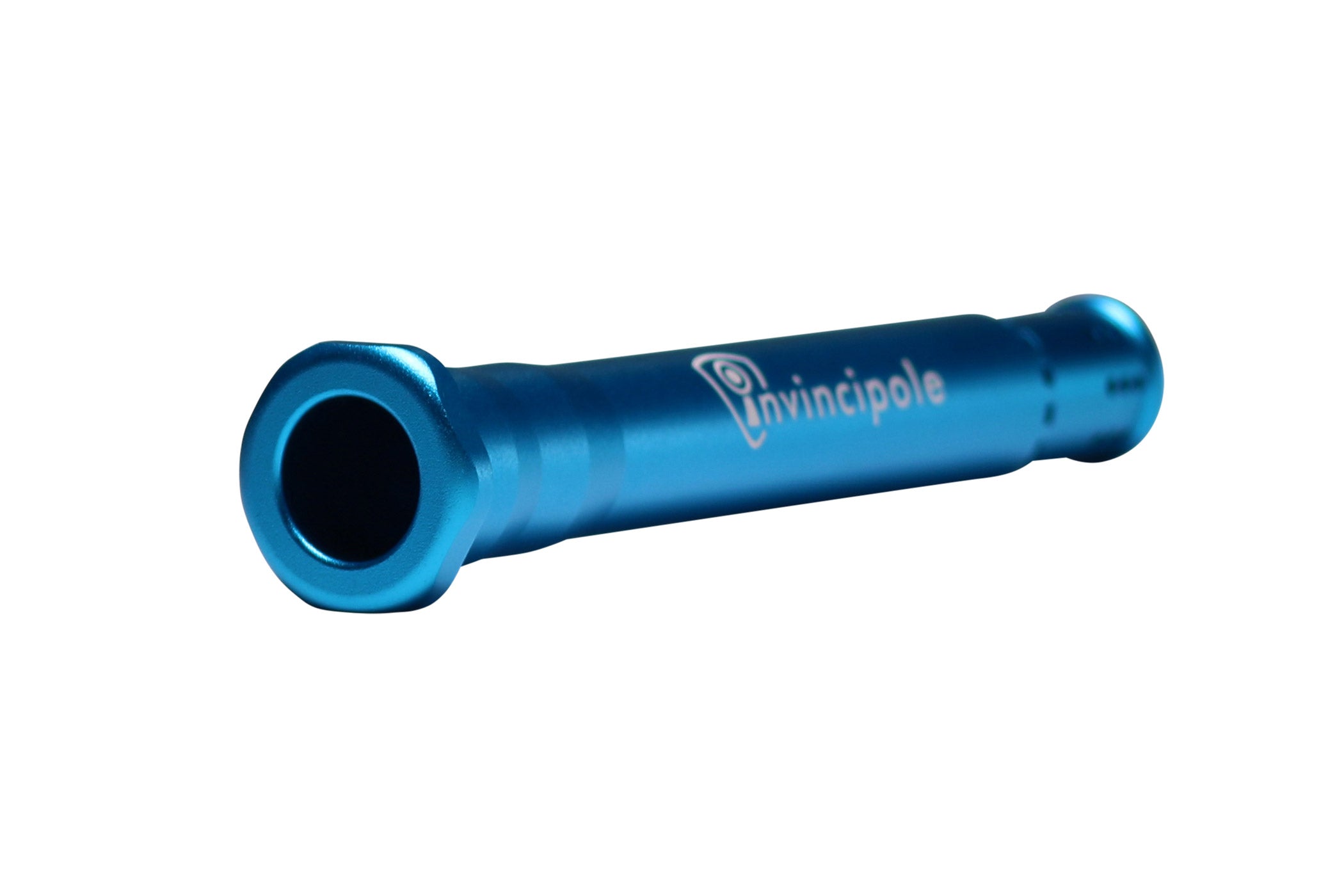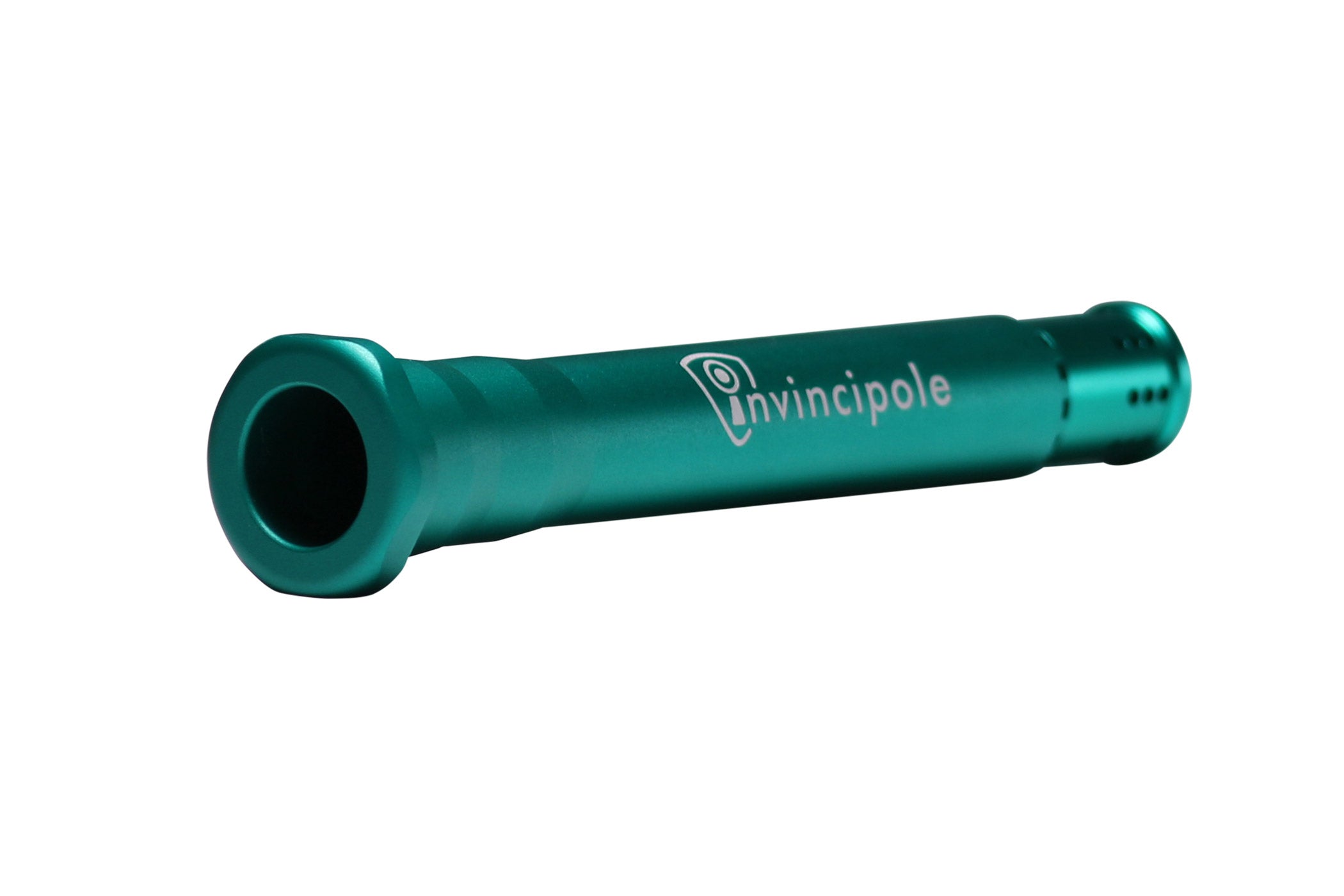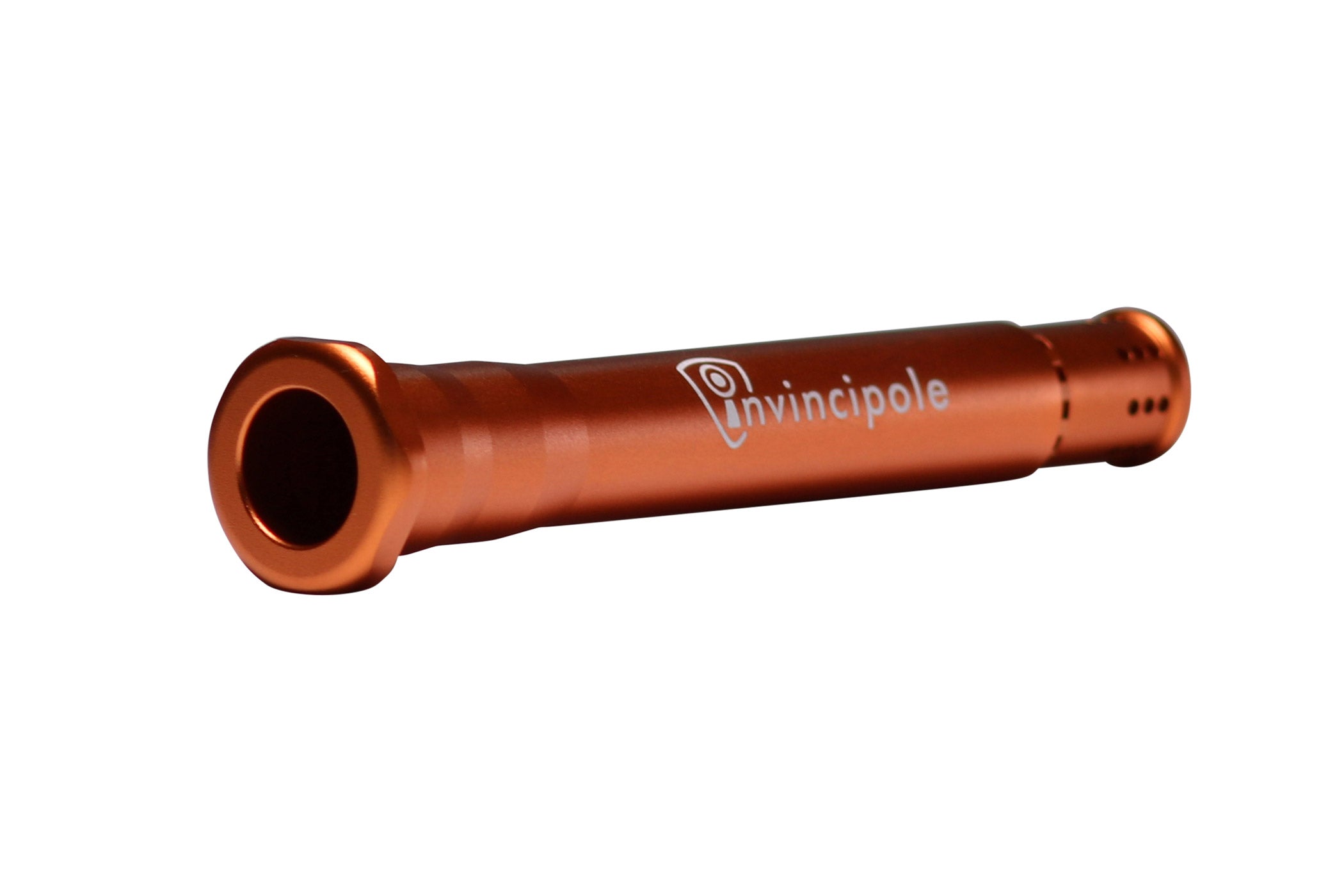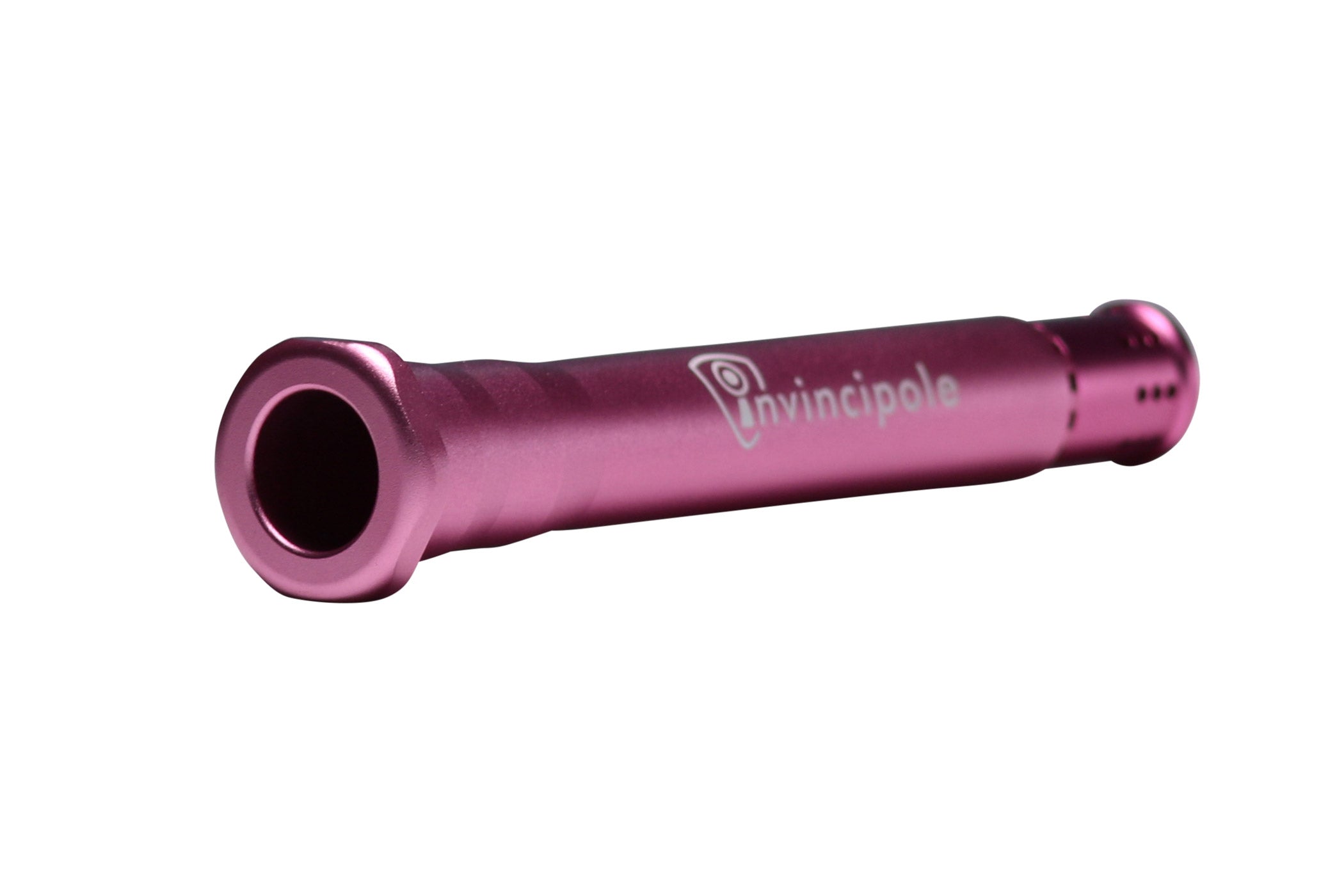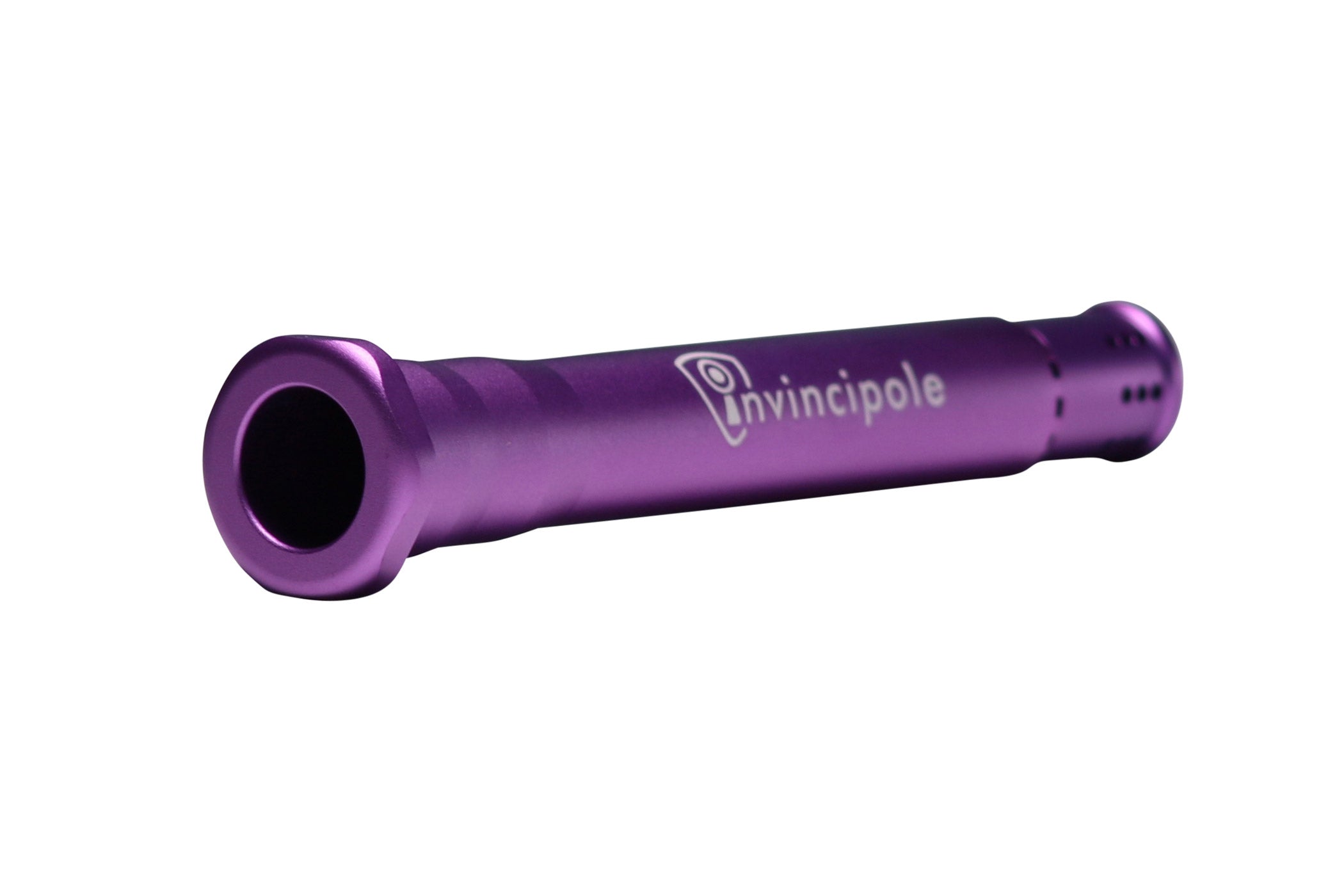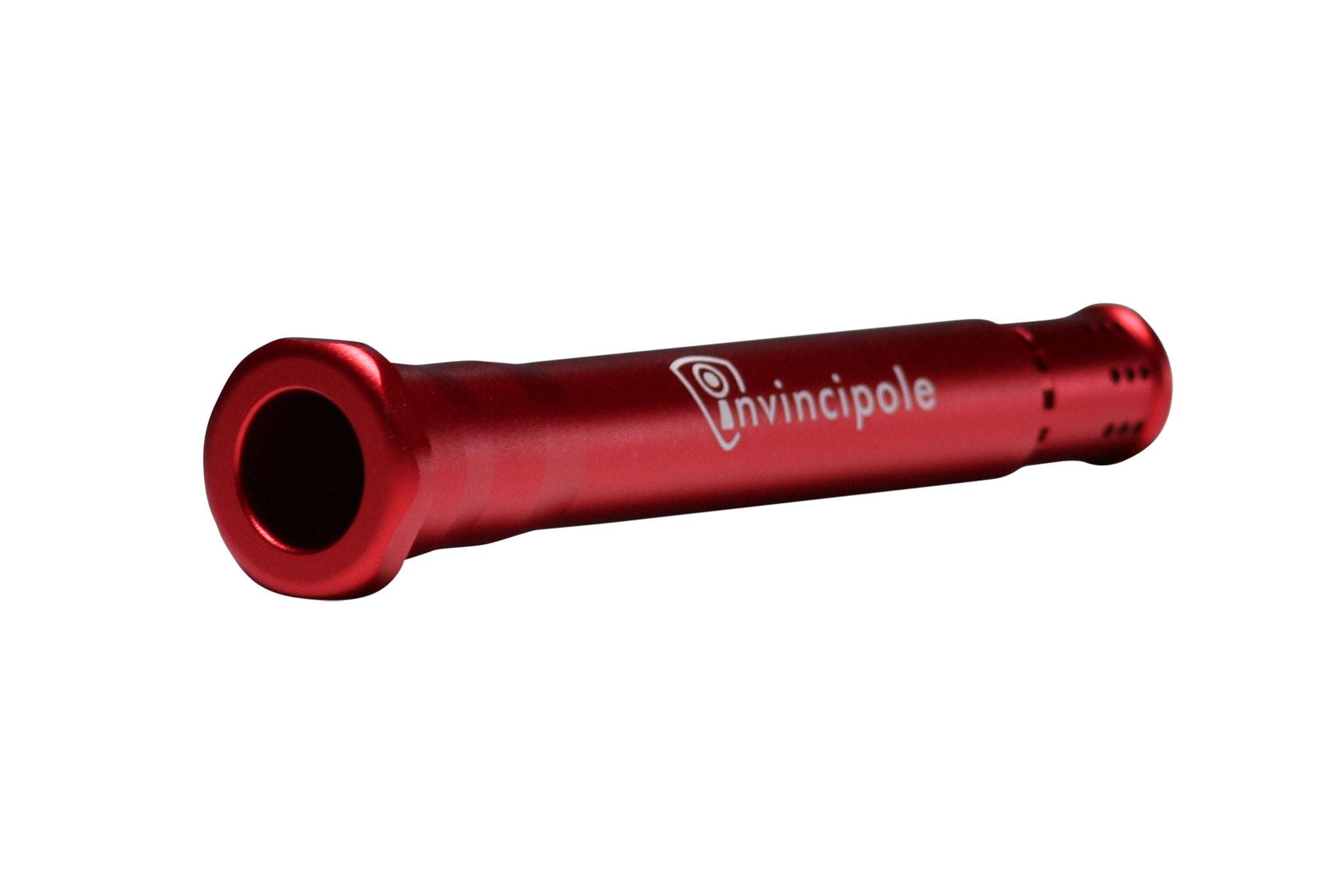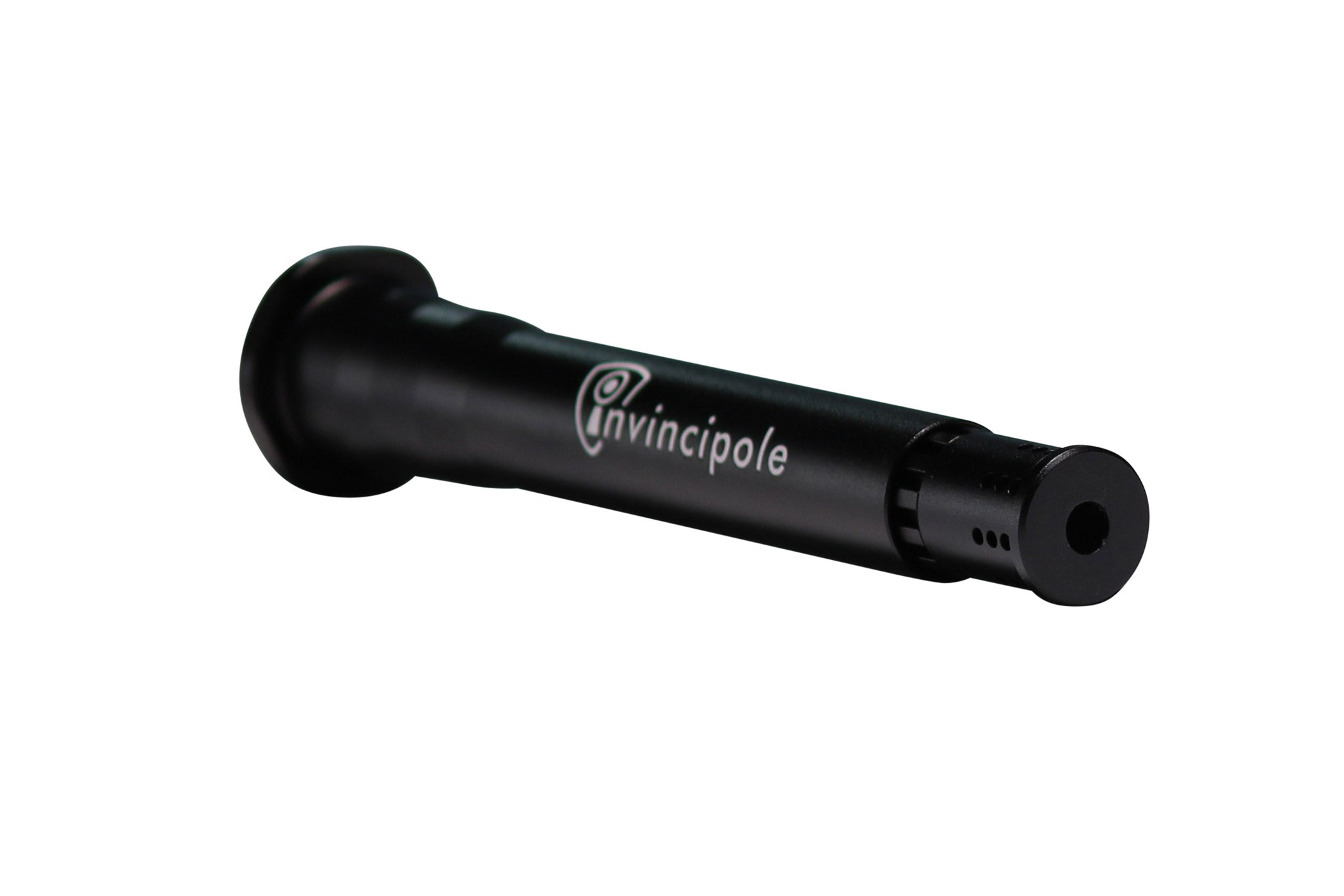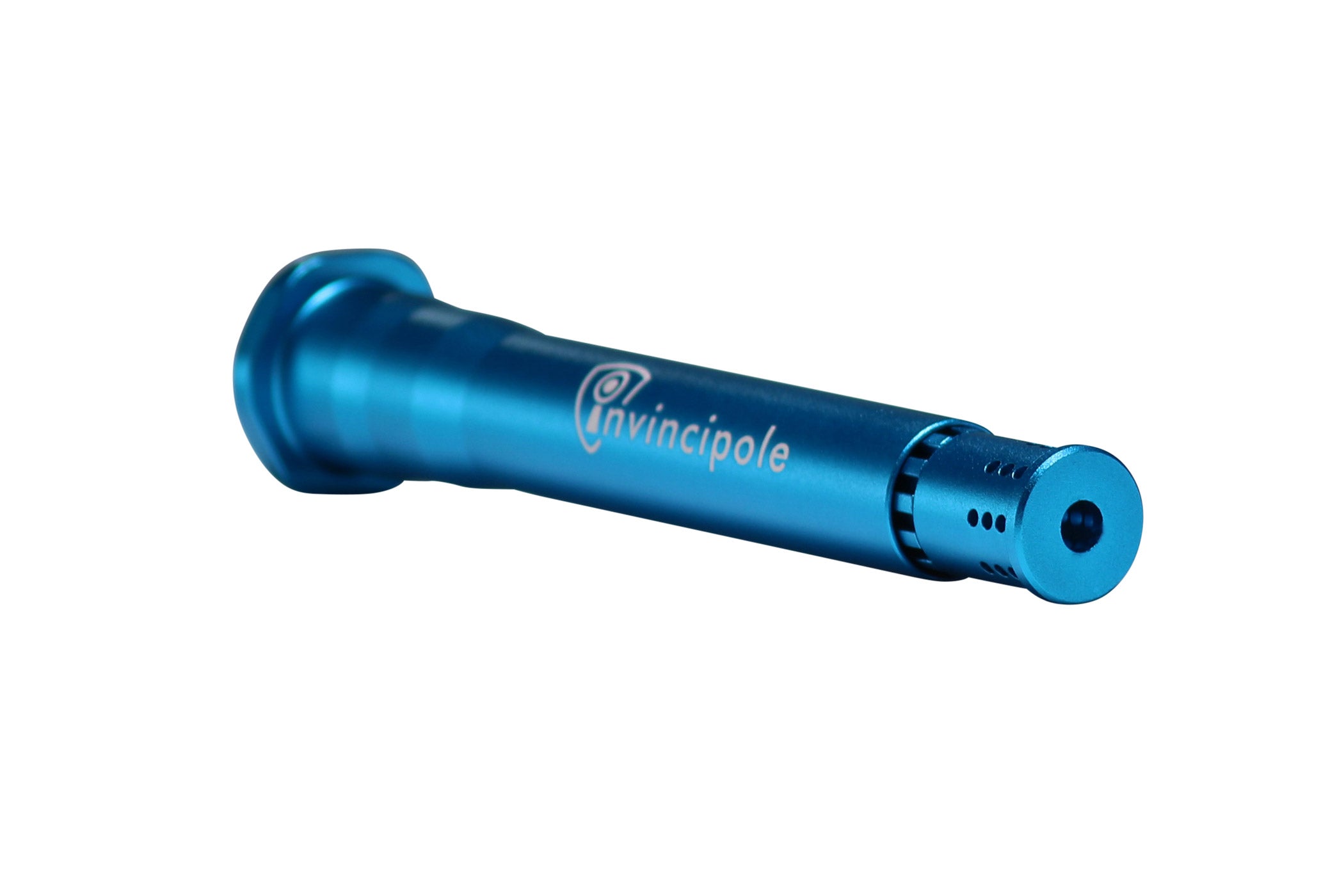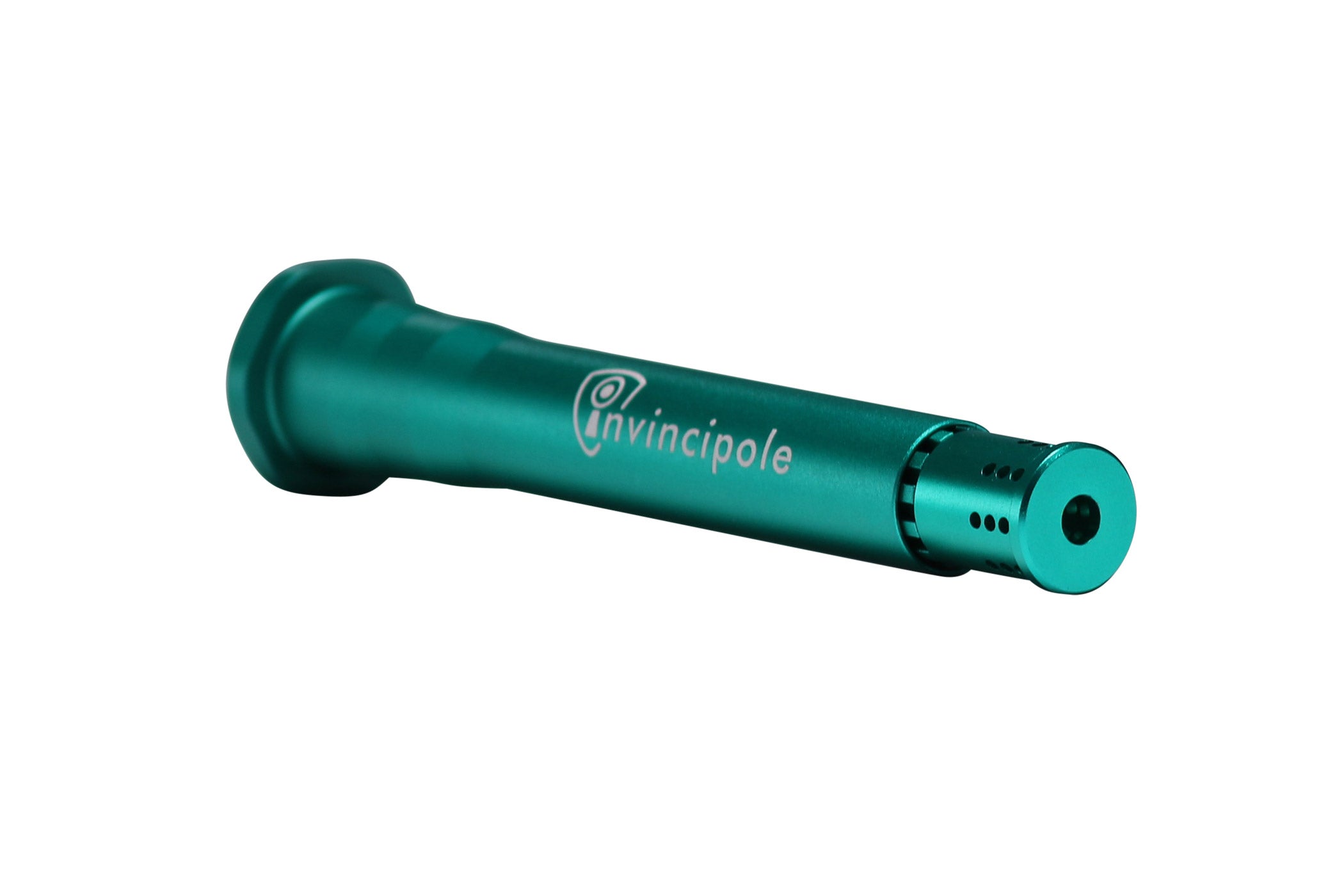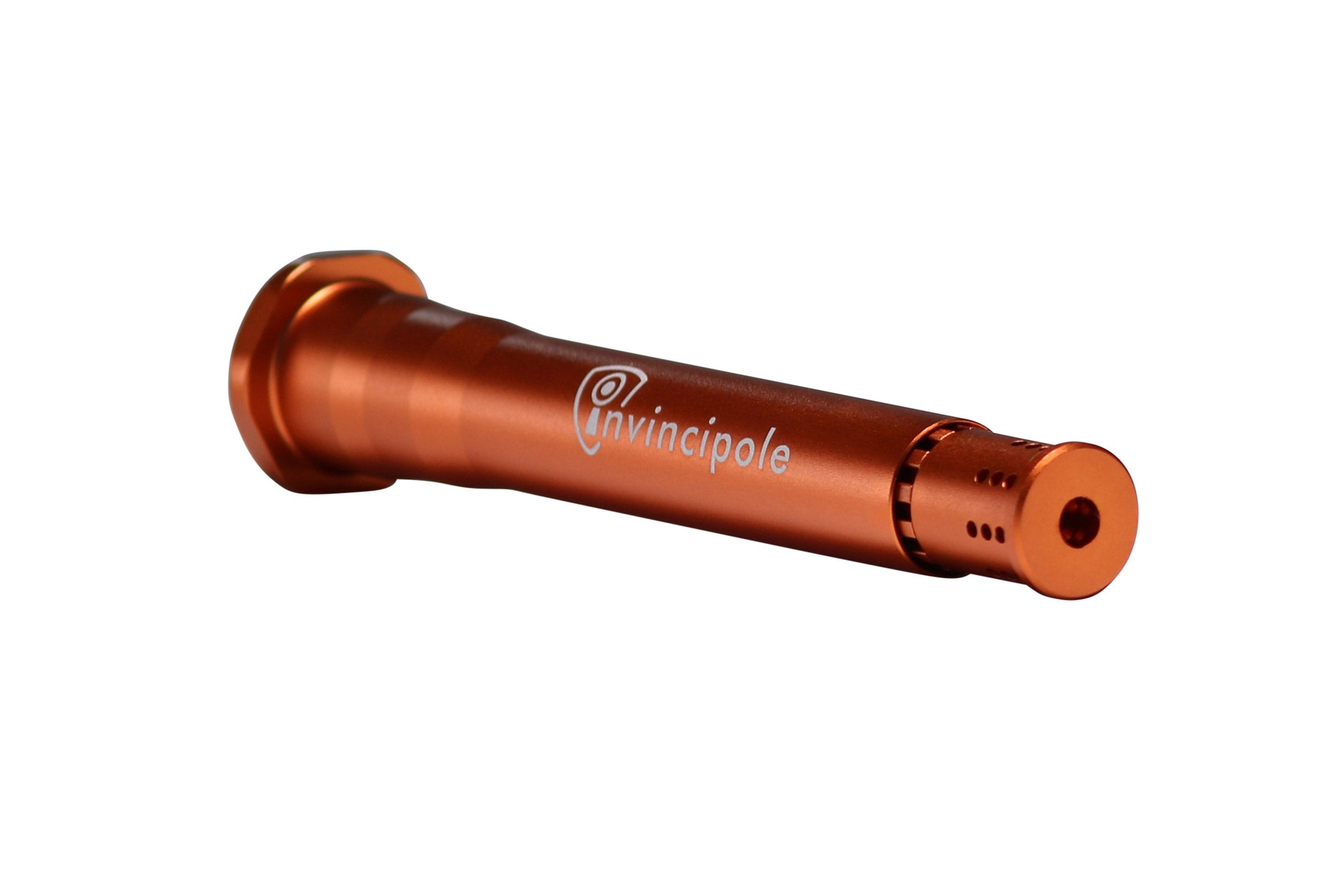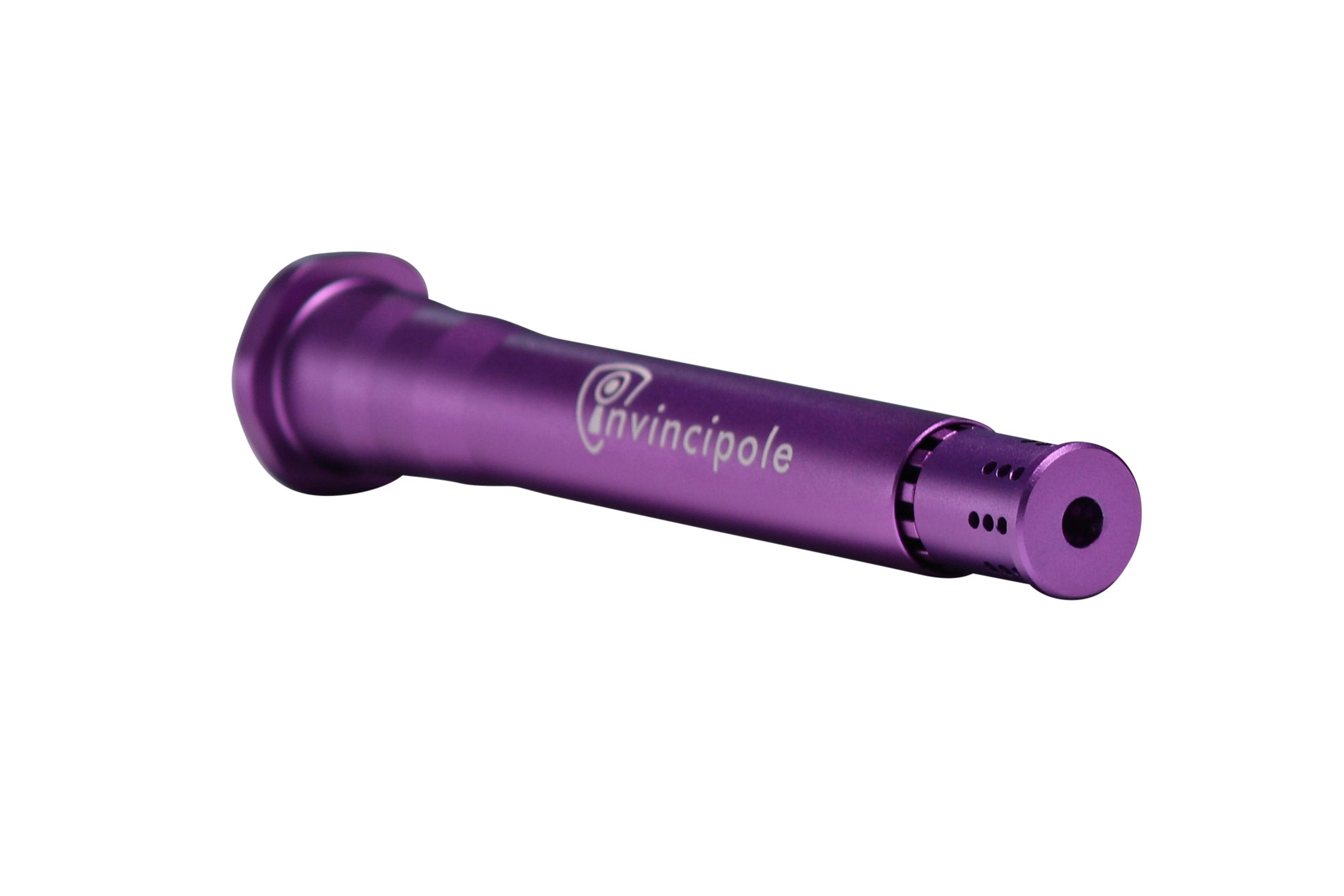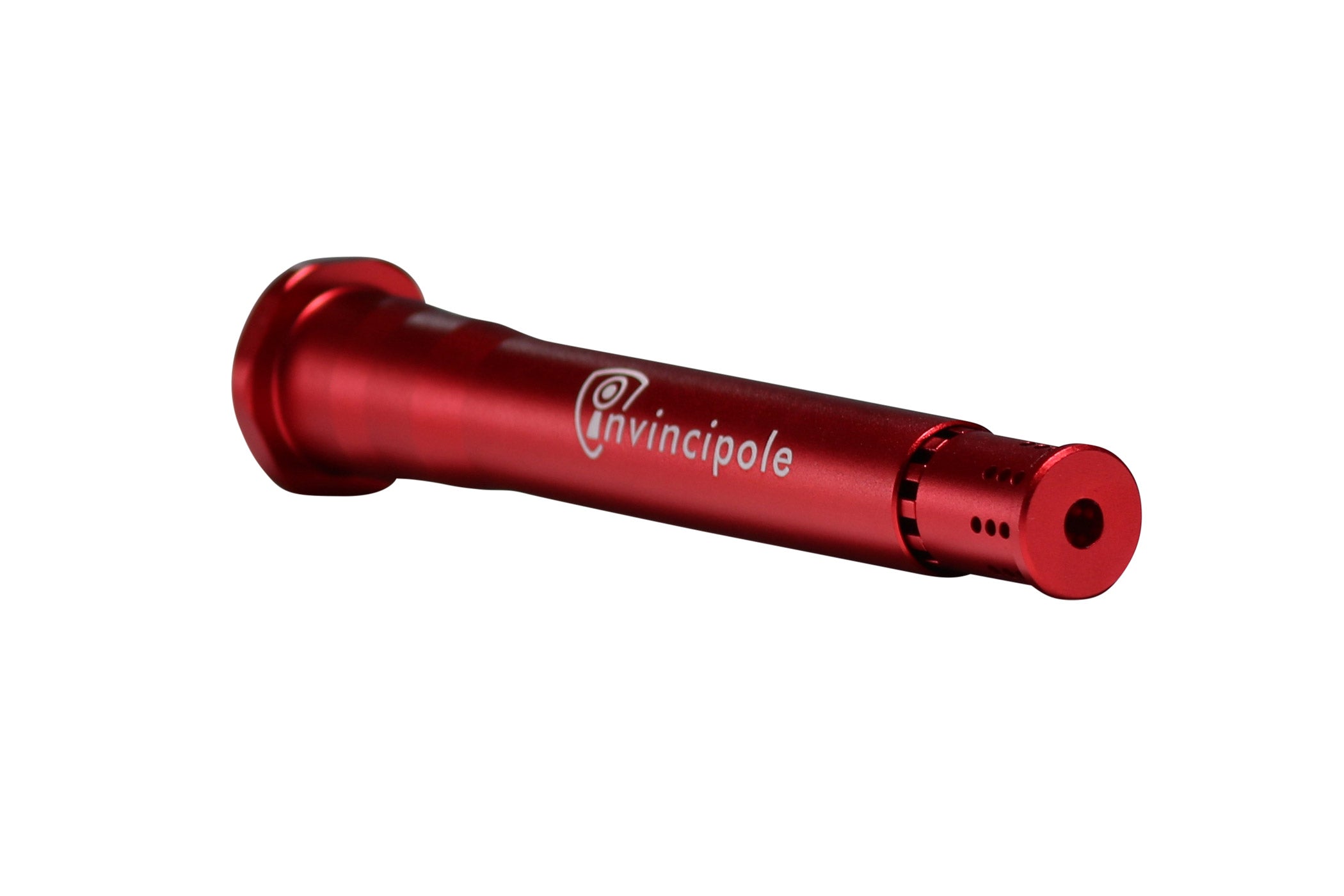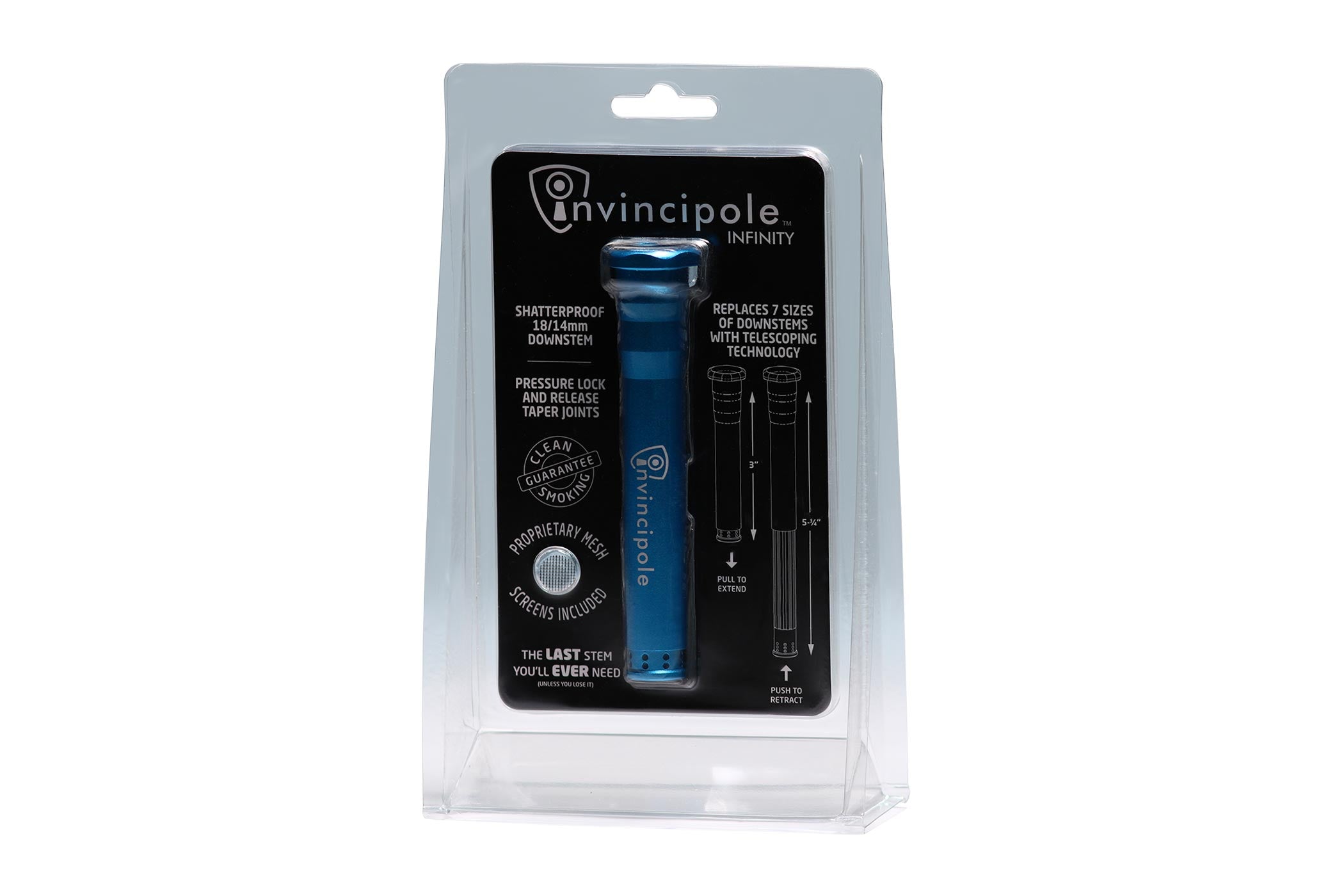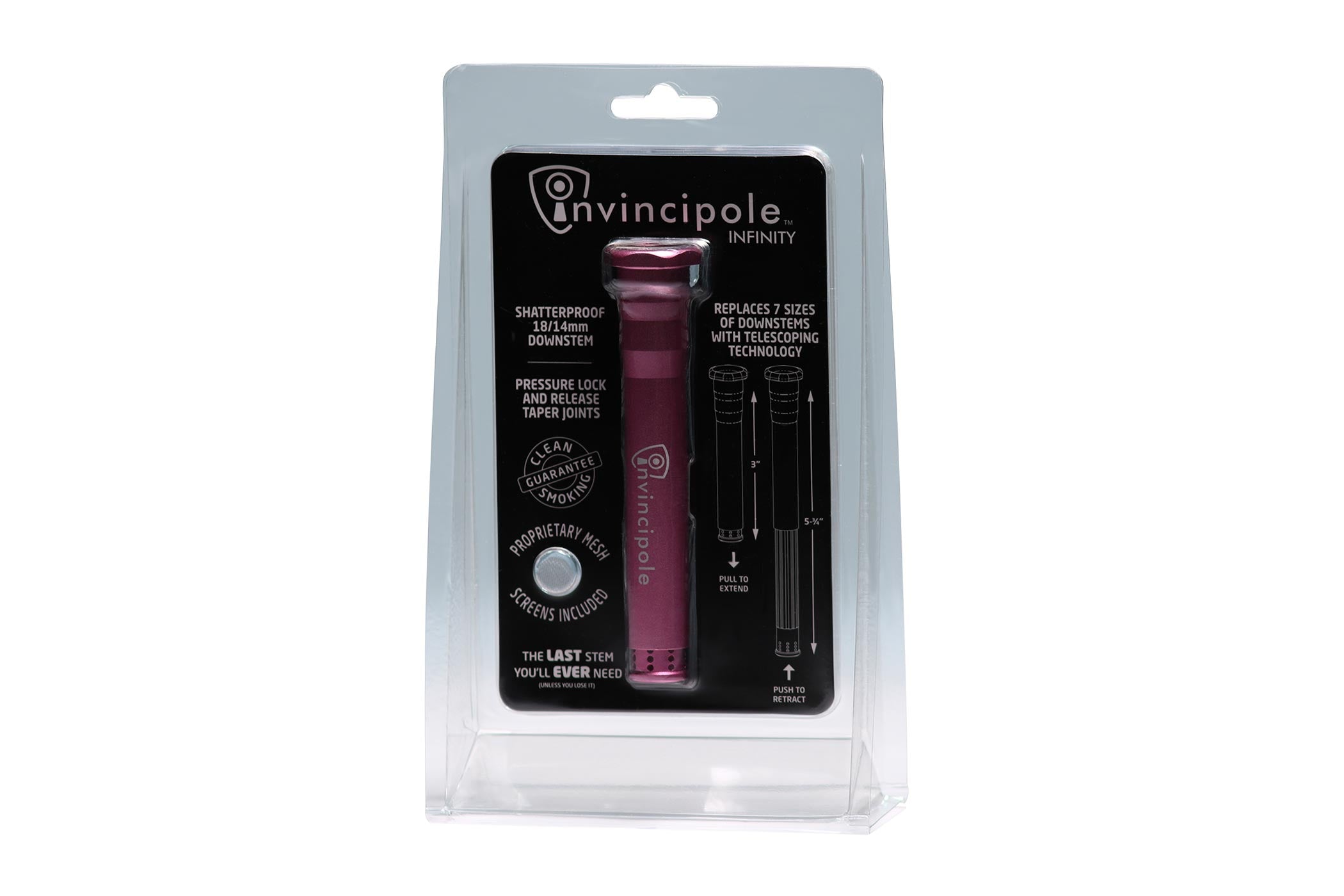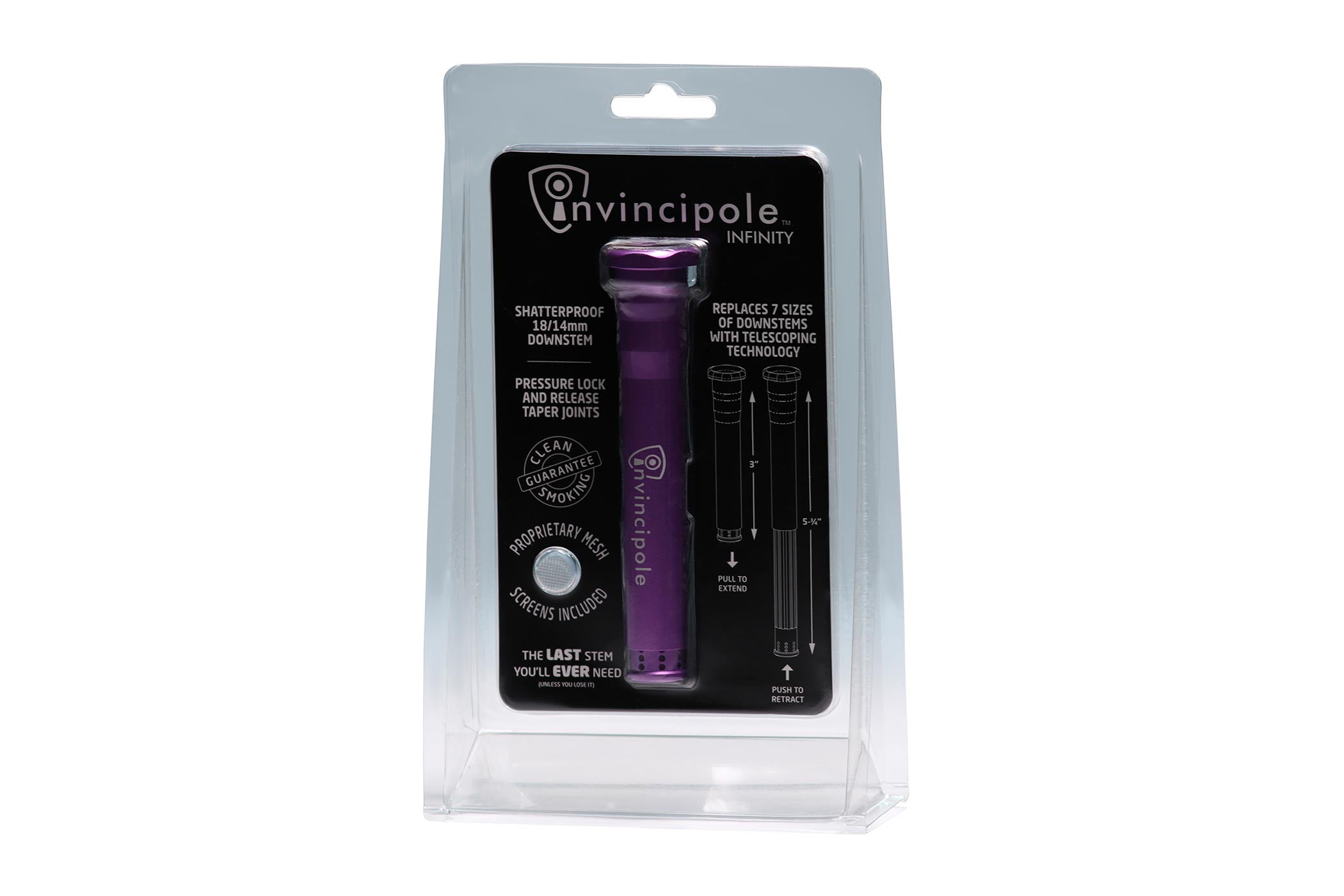 Truly Adjustable
Unlike other adjustable downstems that require manual adjustments, Invincipole's telescoping technology allows for a smooth and effortless extension with a simple pulling motion. The unprecedented versatility and adaptability prioritizes user experience above all else.
Invincipole also features pressure lock and release taper joints. This responsive design secures the device into the bong, then easily releases with a simple click. Gone are the days of a jammed downstem. Precision lightning ridges simplify pole extension while the inner O-ring seals the directed airflow.

We are proud to offer our customers products subject to rigorous testing. Which is why we confidently back them with a lifetime warranty.
Testimonials
I didn't expect this dowstem to feel so nice. It's surprisingly smooth and hits really well. I recommend them!

Nadine Perez
Fast delivery. Great Price. Quality Product. Forever Customer.

Mark Hilley
It has been long due for me to get the performance package. I would recommend it to all my ppl

Gabriel
Best bowl I've ever used! Super easy to clean and best of all I don't have to worry out it breaking and buying multiple bowls over and over!

Evelia