What's the big deal?
If you're in search of a bong bowl piece designed for longevity, your quest ends here. The Invincibowl is the ultimate addition to your smoking arsenal, offering not only unparalleled durability but also exceptional cost-effectiveness compared to traditional glass alternatives.

In just a few uses, this remarkable accessory pays for itself. Crafted from premium aerospace-grade aluminum, The Invincibowl is available in a captivating array of colors, allowing you to elevate your bong's aesthetic and stand out from the crowd.

Choose Invincibowl for an enduring and distinctive smoking experience!
SHOP BONG BOWLS
How To Clean Your Invincibowl
CLEAN ALL INVINCIBOWL PRODUCTS USING ISOPROPYL ALCOHOL AND SALT ONLY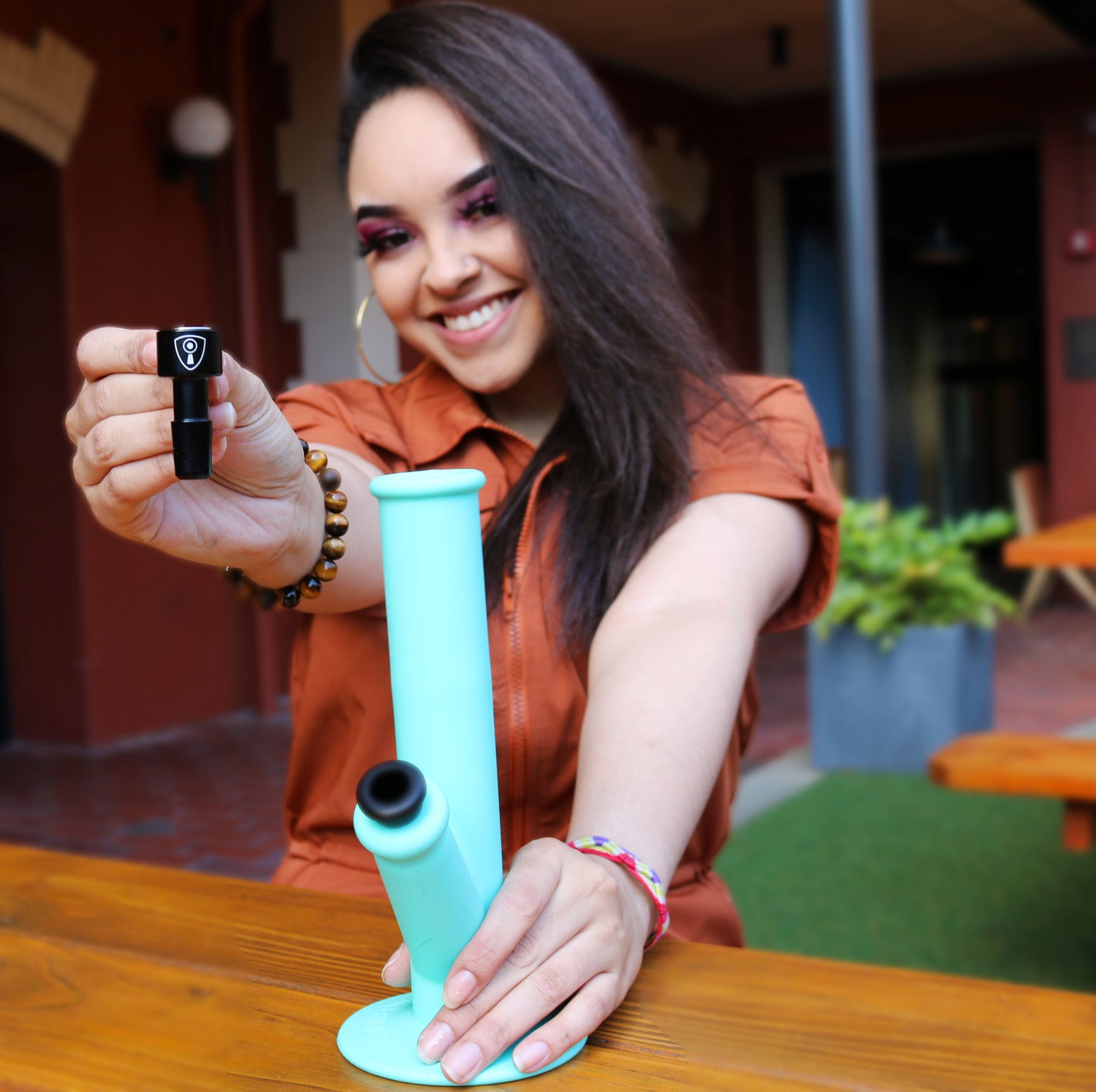 The Invincibowl Fit
The Invincibowl is designed to fit all 14mm female downstems and boasts a wide-load mouth, allowing you to pack your favorite product to the top. Featuring a replaceable stainless steel sleeve for optimal burning efficiency, it's a game-changer in the world of metal bong bowls.

From its robust hard anodized coating to its aerospace aluminum body and precision taper, every detail serves one purpose: to deliver a seamlessly smooth and hassle-free smoking experience. It's no wonder that The Invincibowl is widely regarded as the best bong bowl on the market today.

When it comes to cleaning, we've made it effortless for you. Simply follow the steps demonstrated in the video above – disassemble, clean with isopropyl alcohol and salt only, replace the screen, and reassemble. It's as easy as that!

Elevate your smoking journey with The Invincibowl – the epitome of convenience, performance, and quality in a metal bong bowl.