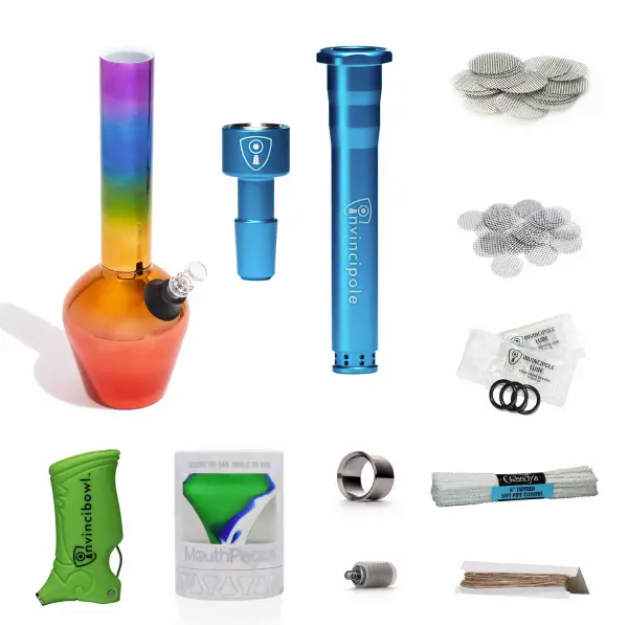 Say goodbye to the anxiety-inducing experience of taking a questionable bong rip; we're here to usher in a new era of worry-free smoking.

Introducing the Performance Package, a comprehensive offering that's designed to elevate your smoke sessions to a whole new level. It's a trailblazer that combines innovation and functionality.

With six essential items, we provide complete coverage that eliminates any worries about the quality of your smoke. Moreover, we understand the significance of maintaining these instruments. That's why the kit has six additional items to ensure your gear stays in top-notch condition.

Embark on a journey where every toke is a testament to quality and assurance.
Select from the options below.
Testimonials
Best bong I've ever purchased and I've had more than a few in my 50+ years of enjoying cannabis. Well made, super easy to clean and excellent chill hits.

CU
The bowl blew my mind.
The invicipole doubly blew my mind.

Justin Mehl
I love this company, i stay faithful and only buy my screens and bowls from them. Customer service is 5 stars too

Tyler H