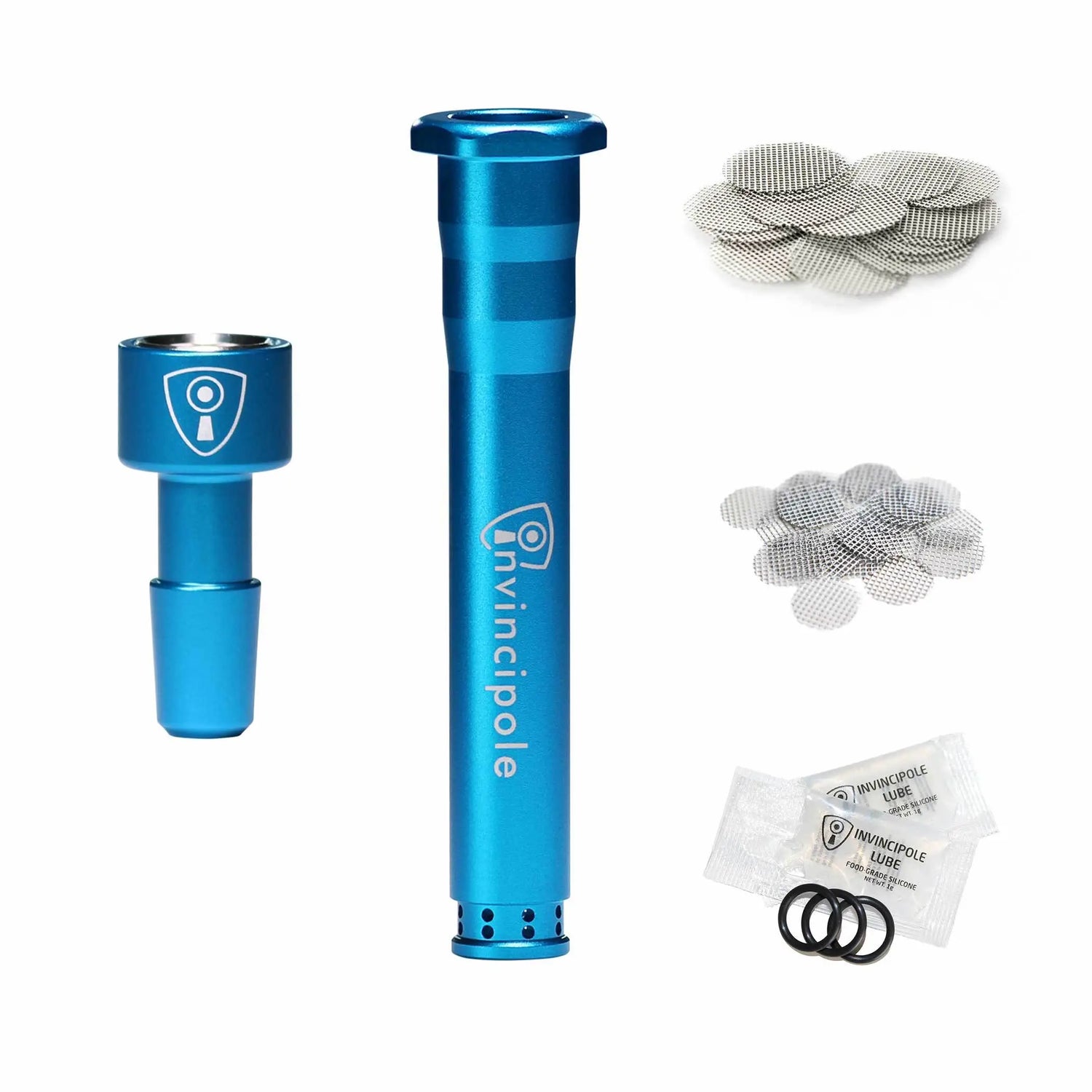 For those who are just starting out, this kit is a must-have.

The Invincibowl and Invincipole work in harmony to provide an exceptional ash-catching system. They are engineered to virtually eliminate any debris from entering the bong water, ensuring a consistently clean and pure smoking experience.

The hardware is complete with replacement bowl and downstem screens along with a maintenance kit to ensure everything stays in peak working condition.
Select from the options below.
Testimonials
Best purchase I have made in a long time! This whole kit is awesome and I want to get one for my friends as gifts!!

Kate
Absolutely a great product. Indestructible and efficient burning and a good size without being too big.

E. S.
Works great! Creates lots of smoke that isn't harsh at all. I use the screens all the time

Manny
I hit up their customer service, and let me tell you, they were lightning fast with their response. I had to bug them again because my order was playing hide-and-seek, but they stayed awesome and on point. Finally got that replacement, and it zoomed in real quick. Can't wait to dive into it! I'm definitely giving this company another whirl. Big thanks to y'all! 🙌

SpaceInvader
perfect size very durable. fits everything

nate